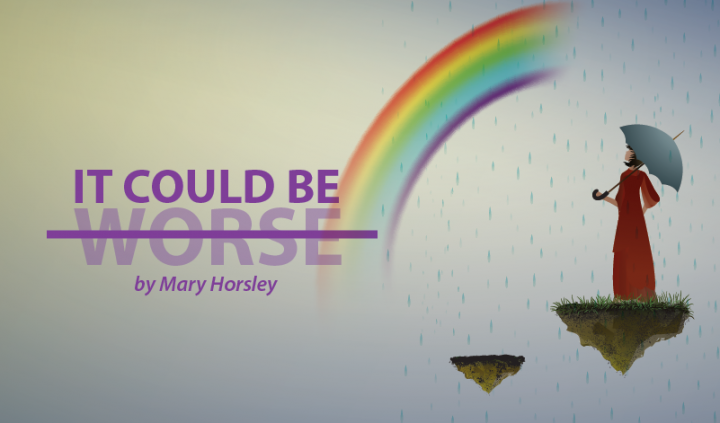 With Crohn's disease and IBD, monitoring your symptoms, recognizing changes in your body, and knowing when to contact your care team are all essential parts of disease management.
In this column, I am a little more opinionated than normally. Of course, I cannot tell you when to see your care team, but I can reflect on my experiences and suggest moments that I have, and would, contact my doctors.
With Crohn's disease and ulcerative colitis, the symptoms and the diseases themselves are very chaotic.
Top to bottom, Crohn's patients can be affected everywhere. From the digestive tract to the extra-intestinal complications, Crohn's disease symptoms can change from mild to severe, gradually and suddenly. Knowing signs to look out for and when to contact your care team is important.
I will note that if you feel you need to visit the emergency room, do not hesitate. I would much rather go to the ER and have them tell me that I am suffering pain from something minor-ish rather than not go and end up suffering from bowel perforations or obstructions. You know your body better than anyone, you know when your body and symptoms have changed, and you know when something just doesn't feel right and needs adjustments.
Changes in bowel habits
Changes in bowel frequency, urgency, or amount could hint at an infection, flare, or an even more serious problem like an obstruction.
Diarrhea, while a common symptom of Crohn's disease, could mean infection, nutritional deficiency, or inflammation. With diarrhea, there is urgency, sometimes weight loss, and improper absorption of nutrients. Discuss severe and persistent diarrhea with your doctor.
Constipation could mean an obstruction or strictures.
Symptom changes: pain, bleeding, vomiting
Crohn's disease patients can suffer a multitude of symptoms. Their eyes, skin, mouth, stomach, joints, and elsewhere can be affected by IBD. Patients should come to know the symptoms unique to them, noting changes for future doctor discussions. When patients suffer bleeding, stomach pains, and excessive vomiting, contacting a doctor is essential.
Rectal bleeding is never OK. I call my doctor whenever there is a noticeable amount of visible bleeding. I let them know, and then I keep them updated on how long it happens. This way, they have a log of it for my next visit, and if it continues, they will already have an idea of what is happening.

Red blood can mean lower-GI bleeding, while black blood means upper-GI bleeding.
Fissures and fistulas can cause bleeding.

Vomiting could mean an obstruction; much like nothing can go out of the digestive system (constipation), nothing can come in. If you are vomiting and suffering from sudden constipation, please contact your doctor immediately.
Pain, although common, is never OK. Changes in pain severity are what I would consider an emergency, as pain could mean anything. Crohn's disease-related or not, I always contact my care team.
Allergic reactions and medications
Sometimes we suffer symptom changes from medication switches — whether the change is in the type of treatment or dose. Patients may have to try a few different medications before getting their disease into remission, putting them at risk for some pretty terrible reactions.
Steroids, biologics, and immunosuppressive medications each come with unique risks. Discussing all risks and benefits before beginning any medication is very important for self-care and patient knowledge. Knowing side effects and symptom changes to look out for is extremely important with any medication. I cannot stress that enough.
Testing may be needed
If a patient suffers a change in habits, symptoms, or reactions, testing may be needed.
Stool tests can detect bleeding, infections, and nutrient loss.
If you go to the ER for stomach pain or a suspected obstruction, doctors will usually request a scan or X-ray. These can detect blockages, bowel wall thickening, and so much more that can help doctors determine what is going on internally.
If there is ever a question on whether to contact your doctor, then just contact them. It is better to be safe and prepared with your doctor than to suffer alone without help.
My experiences may be different than yours, but you never can be too prepared for what could happen with Crohn's or ulcerative colitis. For me, it could be worse.
***
Note: IBD News Today is strictly a news and information website about the disease. It does not provide medical advice, diagnosis, or treatment. This content is not intended to be a substitute for professional medical advice, diagnosis, or treatment. Always seek the advice of your physician or other qualified health providers with any questions you may have regarding a medical condition. Never disregard professional medical advice or delay in seeking it because of something you have read on this website. The opinions expressed in this column are not those of IBD News Today, or its parent company, BioNews Services, and are intended to spark discussion about issues pertaining to IBD.