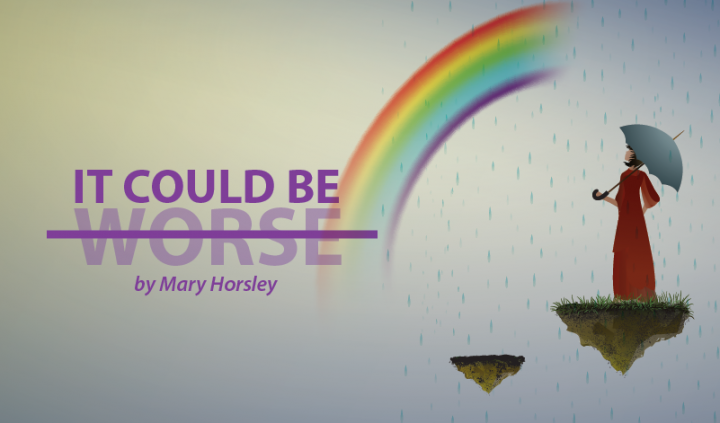 When it comes to explaining Crohn's disease and ulcerative colitis symptoms to friends and family, it is easiest to describe the basics. So, what exactly are the conditions and what do patients with them go through?
Both Crohn's disease and ulcerative colitis fall under the category of inflammatory bowel disease (IBD). Inflammatory bowel disease is considered an autoimmune disease and a chronic inflammatory digestive condition. There is not an exact known cause for Crohn's disease and ulcerative colitis, and there is no cure.
Crohn's disease can affect patients from head to toe, from the eyes to your shins, your mouth to your rectum, and everything in between. Patients can have symptoms inside and outside the body, but the problems are primarily in the gastrointestinal tract and colon. About 700,000 people in the United States have Crohn's disease.
Crohn's patients also can suffer diarrhea, abdominal and body pain, vomiting, weight loss, anemia, fatigue, headache, abscesses, obstructions, urgency and tenesmus, night sweats, loss of appetite, and many more complications.
With ulcerative colitis, the colon is pointedly affected, causing bleeding ulcers, bowel-wall thickening, significant pain, and often the need for bowel resections and other procedures. To learn more about the differences in Crohn's disease, ulcerative colitis, irritable bowel syndrome (IBS), and celiac, read my column, "What's the Difference in IBD and IBS? Part One of a Series."
Both Crohn's disease and ulcerative colitis symptoms can vary from patient to patient, and the conditions often take extensive testing to diagnose. Testing can include MRIs, X-rays, blood work, colonoscopies, and other scopes with biopsies.
Once diagnosed, many medications are used to treat the conditions, such as corticosteroids, immunosuppressants, and biologics. Medications are not "one-size-fits-all," so doctors often experiment to find the most helpful medication for each individual.
Since a cure doesn't yet exist, patients strive for remission (a break in flaring symptoms and inflammation) via disease maintenance and monitoring by both the patient and the medical care team.
I usually share my story by telling people that I have Crohn's disease, commonly known as "a bathroom disease," and saying that many other symptoms and problems are related to it outside of that label (see my "Beyond the Bathroom Series"). I also often have to discuss celiac and gluten, even though they are not always a factor with IBD, as is the case with my symptoms. At other times, I find myself discussing the differences between IBS and IBD.
Sometimes, I am guilty of saying "I'm fine" or calling my Crohn's disease "my issues." I have found that I do better when I share what I am experiencing rather than keeping my problems to myself.
I cannot diagnose or provide treatment suggestions, but I would highly recommend that you see your doctor if you are having problems you think might be due to Crohn's or colitis, before the problems get worse.
Because it could be worse.
***
Note: IBD News Today is strictly a news and information website about the disease. It does not provide medical advice, diagnosis, or treatment. This content is not intended to be a substitute for professional medical advice, diagnosis, or treatment. Always seek the advice of your physician or other qualified health providers with any questions you may have regarding a medical condition. Never disregard professional medical advice or delay in seeking it because of something you have read on this website. The opinions expressed in this column are not those of IBD News Today or its parent company, BioNews Services, and are intended to spark discussion about issues pertaining to inflammatory bowel disease.