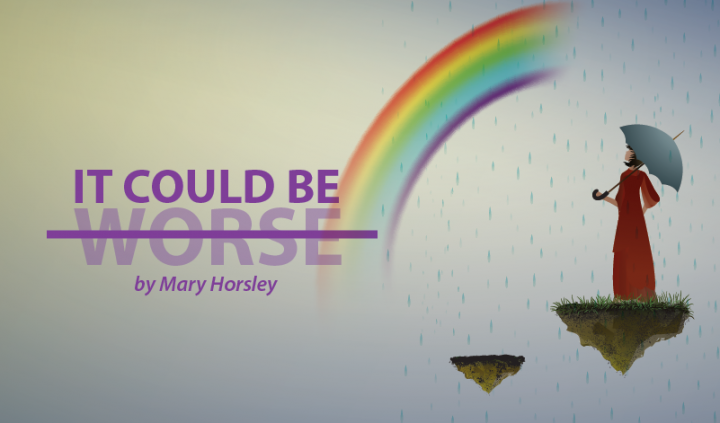 Crohn's patients often suffer from perianal disease. This disease causes fistulas, extremely painful abscesses, infections, anal fissures, and cuts.
Symptoms of perianal disease
A perianal abscess is a collection of pus on or in your rectum. In my case, it's inside. An abscess can be filled with pus and infection, and can spontaneously appear, sometimes creating a visible lump due to the swelling. It can cause intensely painful movement. The abscess is usually hot to the touch and sore.
Abscesses can lead to a fistula (tunneling through the rectum), which can lead to infection occurring once or repeatedly. These forced infection tunnels can push outward toward the surface, leading to more abscesses, bleeding, pain, swelling, and anal fissures.
Anal fissures are small tears or rips on or around the rectum. There can also be deeper tears in the skin. Sometimes they heal on their own and leave skin tags, but they sometimes need to be evaluated for treatment. If they do heal, they can tear open again.
Fissures can include pain and bright red bleeding with or without a bowel movement. They can occur from hard or difficult bowel movements as well as overly frequent bowel movements. The fissures may itch or cause discomfort for several days.
Doctors may recommend a sitz bath to keep the area clean, but sometimes they recommend surgery for the chronic fissures, fistulas, and abscesses.
My perianal disease experience
I noticed an abscess was on my rectum at about 11 p.m. The abscess grew while I slept that night, and I woke with pain inside my bottom.
The abscess was severe enough that it took me to the emergency room. Upon inspection, the doctors knew it was too painful to be cut open without sedation, so emergency surgery to relieve the pressure was done.
I had a six-week recovery time for my rectum (part of it was cut out) helped by pain medication and sitz baths. I ended up having to remove gauze from the opening myself.
After this surgery, the doctors found a fistula, too, so another surgery was scheduled. I ended up having a fistulotomy and had yet another six weeks of recovery for my bottom. I couldn't tense up or apply pressure — straining was a no-go — and more sitz baths were needed. I discuss my surgeries more in "Crohn's Disease 'Scope Series': My Painful Fistulotomy" and "Crohn's Disease 'Scope Series': Perianal Abscess."
Some people experience more problems than others. My Crohn's disease problems and experiences may be different from yours, but you never can be too prepared for the problems that could happen.
***
Note: 
IBD News Today
 is strictly a news and information website about the disease. It does not provide medical advice, diagnosis, or treatment. This content is not intended to be a substitute for professional medical advice, diagnosis, or treatment. Always seek the advice of your physician or another qualified health provider with any questions you may have regarding a medical condition. Never disregard professional medical advice or delay in seeking it because of something you have read on this website. The opinions expressed in this column are not those of 
IBD News Today
, or its parent company, BioNews Services, and are intended to spark discussion about issues pertaining to inflammatory bowel disease.
We are sorry that this post was not useful for you!
Let us improve this post!
Tell us how we can improve this post?