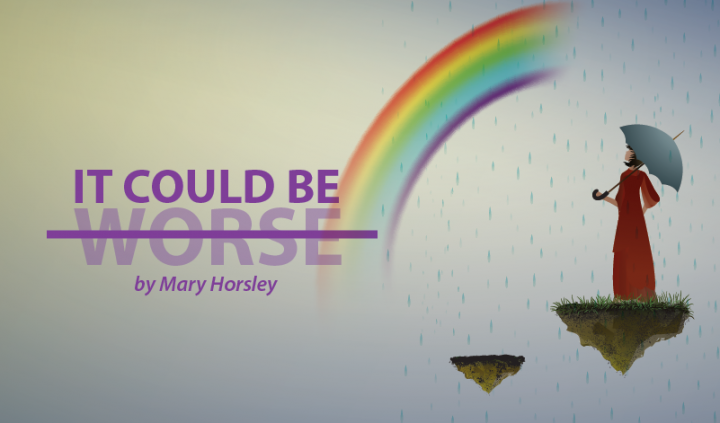 With Crohn's disease, patients sometimes have scope procedures like colonoscopies and endoscopies. Other times, they have to get other internal imaging and scans to locate disease progress or problems. After blood tests are ordered and stool samples are given, doctors may request radiology scans to see what's happening inside the digestive system. X-rays, MRIs, and CT scans are often necessary to help doctors see inflammation, disease activity, and complications.
Since Crohn's disease and ulcerative colitis are internal diseases with inflammation in the digestive tract, this makes the visibility of inflammation hard to see without scans or scopes. Crohn's disease can happen anywhere in the digestive tract, top to bottom, so having many options for viewing inside the body helps with disease diagnosis and management.
Some of these scans require drinking a solution beforehand, such as barium sulfate or Gastrografin (diatrizoate meglumine and diatrizoate sodium), but that depends on the test.
X-rays
X-rays exams are common for IBD warriors. Sometimes a barium cocktail is given before an X-ray, but it's not always necessary. X-rays are noninvasive and easy, as a patient simply stays still for a few moments and follows any breathing or posture instructions given by the radiologist.
CT scans 
A CT scan, or CAT scan, stands for "computed axial tomography scan." Patients may be referred to the radiologist for one by their GI team, or have a scan during an emergency room visit. For CT scans, the patient lies down and is inserted into a tunnel-like machine until the scan finishes, while following any breathing instructions the radiologist gives: "Breathe in five seconds, hold your breath, breathe out."
CT scans can view abscesses, fistulas, and bowel obstructions in the digestive tract. CTE (CT enterography) scans can show bowel wall thickening caused by inflammation. It requires barium or an oral iodinated contrast that is chalky tasting. An added IV contrast may also be given. The contrast highlights difficult-to-see areas on the scan.
Iodine contrast can heat up the body, leave a patient feeling flush. It even heats up the groin to make patients feel like they've peed themselves. I've had this happen and was convinced I had peed on the scan table even though I hadn't. It is a weird sensation, to say the least.
Small bowel follow-through X-ray
With a small bowel follow-through (
SBFT
) X-ray, a barium cocktail is used to help doctors see the small and large bowel better over a longer amount of time. Like the CT, patients might have to hold their breath.
When I do the SBFT, I drink three large bottles of barium sulfate, each in 20 minutes to ensure I've drunk all three within the hour before my scan. I'm sometimes offered a flavored barium drink, like berry flavor. But … it does not taste like berry. As a bonus, I get a belly full of fluid, a bloated stomach, and bathroom issues after.
Magnetic resonance imaging
Magnetic resonance imaging (MRI) is similar to the CT scan in that the patient is inserted into a tunnel for imaging and often has to hold their breath. Contrast is sometimes required. The MRI uses magnetism, so make sure to remove all metal from the body. Patients also are often not allowed to consume food or drinks after midnight before the scan because radiologists need a clear view of the digestive tract.
Patients may have to hold their breath a few times to ensure they are completely still for the imaging, and they may even get to listen to music inside the machine to mask the machine's loud noises.
There is also magnetic resonance enterography (MRE), which focuses on the small bowel. The MRE may require a contrast to drink — an oral iodinated contrast — and patients may need a shot of glucagon to slow down the digestive system and stomach movement.
My experiences
I have had each of these scans and the medicine cocktails, and have had to lie still and try not to fall asleep in them. But … I have fallen asleep in many of them.
My doctors or radiology techs usually have headphones for me to play music through, plus a pillow and warm blankets. I get comfortable (I always dress comfortable, too) and wait for the scans to finish. I try to pay attention to breathing instructions, but lying there almost instantly puts me to sleep.
I've had the MRE on my stomach, as well as a CT scan and multiple X-rays. I even had a Meckel's scan and ultrasounds before my diagnosis.
Different scans have different rules, whether it's chugging drinks or fasting past midnight. Make sure to speak with your doctors to know the "rules" to help these scans go flawlessly.
***
Note: IBD News Today is strictly a news and information website about the disease. It does not provide medical advice, diagnosis, or treatment. This content is not intended to be a substitute for professional medical advice, diagnosis, or treatment. Always seek the advice of your physician or other qualified health providers with any questions you may have regarding a medical condition. Never disregard professional medical advice or delay in seeking it because of something you have read on this website. The opinions expressed in this column are not those of IBD News Today, or its parent company, BioNews Services, and are intended to spark discussion about issues pertaining to IBD.