The oldest craft brewery in Texas, Houston-based Saint Arnold Brewing Co., reported that its 2016 Feast of Saint Arnold raised $106,000 for the Texas Children's Hospital Inflammatory Bowel Disease (IBD) Center.
The funding will be used to support research into several gastrointestinal (GI) autoimmune disorders, such as Crohn's disease and ulcerative colitis, which together are estimated to affect approximately 1.6 million Americans. A portion of the funds raised will be used to cover the operating costs of the Texas Children's Camp Survived It All for pediatric GI patients who otherwise would be unable to afford to go.
Located in Houston, the Texas Children's Hospital is a not-for-profit institution consistently ranked among the top children's hospitals in America. The Texas Children's Inflammatory Bowel Disease Center provides comprehensive, multidisciplinary diagnosis and treatment of pediatric IBD patients. According to the Crohn's & Colitis Foundation of America, there may be as many as 80,000 children in the U.S. with IBD.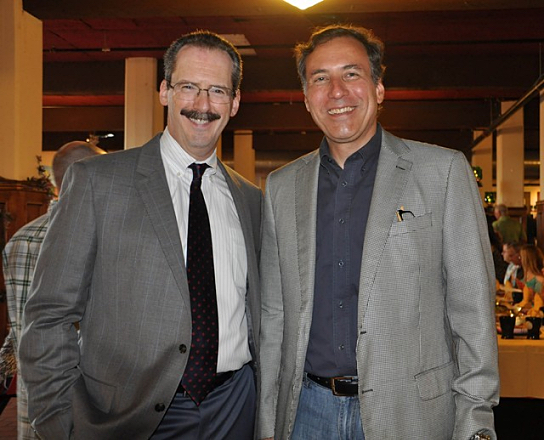 Brock Wagner, Saint Arnold Brewing Company's founder and brewmaster, serves as president of the Houston Leadership Board of the Crohn's & Colitis Foundation of America and has personally made a 10-year, $250,000 commitment to funding research at the Texas Children's IBD Center.
"We are involved in a lot of community activities, but the Feast of Saint Arnold is special — celebrating the tradition of great beer and food and giving back to our community — we are already looking forward to 2017," said Wagner in a press release.
The Feast of Saint Arnold, first held in 2011, honors the patron saint of brewers and the brewery's namesake, Saint Arnold of Metz (A.D. 582-640). The 2016 feast featured four courses created by Saint Arnold executive chef Ryan Savoie and Brenner's executive chef Jason Cole, who pooled their creative efforts for the event.
Also featured were several special beers, including Saint Arnold Pumpkinator aged in bourbon barrels, cask-conditioned Saint Arnold Divine Reserve No. 13, and "Dubbelganger," which is Saint Arnold Icon Red – Sorachi Ace Dubbel with Brettanomyces.
Other corporate supporters of the Feast of Saint Arnold were platinum underwriters Silver Eagle Distributors and Chuck & Marcy Taylor; gold underwriters Frost Bank, Shaklee Distributors, and the Bottle Shop; and silver underwriters Action Box, Del Papa Distributors, Friends of Martha, Martin Frost Hill, MicroStar Logistics, and MRZ Parmet Chapman/Middleton Raines + Zapata.
Donations to support IBD research at Texas Children's IBD Center can be made by clicking on this site: https://secure2.convio.net/tchos/site/Donation2?df_id=2063&mfc_pref=T&2063.donation=form1