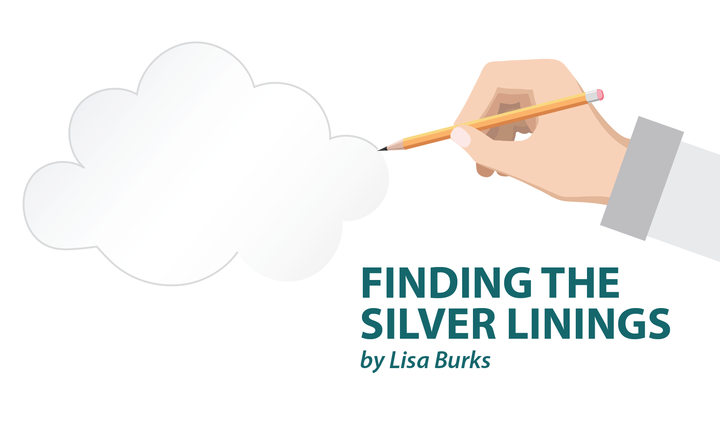 Second in a series. Read part one.

For the past few weeks, I have been experiencing more abdominal pain than usual, so my gastroenterologist has ordered a colonoscopy. Although I usually have a colonoscopy every two years, my doctor wants to monitor the status of my Crohn's disease.
What is a colonoscopy?
A colonoscopy involves an endoscope being passed through the rectum to examine the lower digestive tract. A tiny camera at the tip of the endoscope transmits images to a screen allowing a doctor to see the rectum, sigmoid colon, ascending, transverse, and descending colon, and the end of the small intestine.
The diagnostic procedure is conducted to detect abnormalities or diseases in the colon. It's routinely carried out in those over 50 to screen for colon cancer and to investigate the cause of persistent symptoms, such as abdominal pain, bleeding, diarrhea, and constipation. Biopsies can be taken for testing via the scope. If any polyps are found, they can be removed during the procedure.
The prep
Although the test is straightforward, colonoscopy prep can be unpleasant. To enable a clear view, the colon must be completely empty. Doctors have their preferred prep medications; I'm glad that my doctor prefers the Miralax and Gatorade prep, as other solutions can be difficult to take.
Patients must adhere to a diet of clear liquids for 24 to 72 hours before the procedure. Broths, jello, pulp-free juices, coffee, clear sodas, and sports drinks are permitted. But you must avoid any drink with red, orange, blue, or purple dyes, which can alter the appearance of the intestines.
The day before the procedure, typically around noon, you take an over-the-counter laxative such as Dulcolax to begin the process of clearing out your bowels. Your doctor will tell you how much to take. Later that afternoon, the biggest part of the prep begins. You will drink a specified amount of the solution every 15 to 20 minutes until it's finished. Refrigerating the solution can help with the taste. You may notice the effects of the prep right away, or it may take a couple of hours. Stay near a bathroom — once the medications start to work, you will be running to the toilet frequently. I suggest buying moist towelettes. Your bowel movements will become looser, so you will need to drink plenty of fluids to avoid becoming dehydrated. You're usually allowed to drink clear fluids up to four hours before the scope.
What to expect
Colonoscopies are usually carried out early in the morning. When you arrive at the hospital, nurses will ask you to change into a gown. They will check your vital signs and start an IV. In the procedure room, nurses will put sticky pads, called cardiac leads, on your chest so that your heart rate can be monitored. Your doctor will ask you to turn onto your left side. Sedative medication will be administered, and you will drift off to sleep. The procedure will be over before you know it. After the colonoscopy, you will remain in a recovery area until the anesthesia has worn off. Your doctor will come to see you to discuss preliminary results. Biopsy results will take about a week to come back from the lab. Once you leave the hospital, you can return to a normal diet.
Next week: What to expect with a Small Bowel Capsule Endoscopy.

***
Note: IBD News Today is strictly a news and information website about the disease. It does not provide medical advice, diagnosis, or treatment. This content is not intended to be a substitute for professional medical advice, diagnosis, or treatment. Always seek the advice of your physician or other qualified health providers with any questions you may have regarding a medical condition. Never disregard professional medical advice or delay in seeking it because of something you have read on this website. The opinions expressed in this column are not those of IBD News Today, or its parent company, BioNews Services, and are intended to spark discussion about issues pertaining to IBD.
We are sorry that this post was not useful for you!
Let us improve this post!
Tell us how we can improve this post?