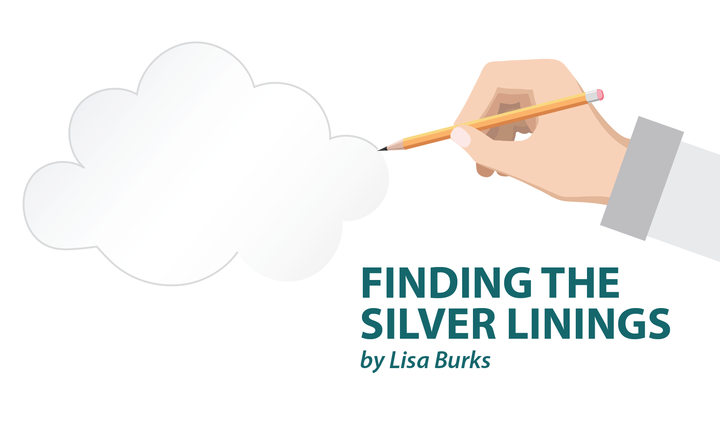 First in a series.
Gastroenterologists order several different tests so that they can get a better overall picture of your Crohn's disease. Endoscopies are the most common tests, and the three main types are upper endoscopy, colonoscopy, and a pill camera (or capsule) endoscopy. In this series, I will explain each endoscopy and what to expect if your doctor orders one for you.
What is an endoscopy?
An endoscopy involves a thin, flexible tube called an endoscope that is introduced into the body to look at an internal organ. A tiny camera at the tip of the endoscope transmits images to a screen. Endoscopies are performed in a hospital's day surgery unit or endoscopy lab and are typically carried out under sedation for the patient's comfort. Although all procedures have risks, endoscopies are relatively safe and complications are rare.
What is an upper endoscopy?
An upper endoscopy examines the esophagus, stomach, and beginning of the small intestine. The procedure, also known as an esophagogastroduodenoscopy (EGD), is used to diagnose or treat conditions that affect the upper digestive tract. So, if you are experiencing symptoms such as stomach pain, nausea, vomiting, gastrointestinal bleeding, or trouble swallowing, an EGD can help your doctor figure out what's going on.
During the procedure, your doctor will pass the endoscope through your mouth and into your stomach. Using the scope, the doctor takes small tissue samples, or biopsies. These are sent to a lab to be tested for a variety of conditions. If any polyps are found, they can be removed during the procedure.
How to prepare for an upper endoscopy
Upper endoscopies are easy to prepare for. You must fast at midnight the previous evening, as your stomach needs to be empty for the doctor to obtain a clear visual and to avoid nausea from the anesthetic medication. The anesthesiologist may call you the previous day to go over your health history and medications and to tell you what medications to halt until after the procedure. Make sure someone can take you to the hospital and pick you up after the procedure, as you will be unable to drive due to the aftereffects of sedation.
What to expect when you arrive
When you arrive at the hospital, nurses will ask you to change into a gown. They will monitor your vital signs, including blood pressure, and an IV will be started so that you can receive fluids and sedation medication. If you have any concerns, talk to the anesthesiologist and your doctor before the procedure begins.
In the procedure room, nurses will put sticky pads, called cardiac leads, on your chest so that your heart rate can be monitored. Your doctor will ask you to turn on your side and secure a mouthpiece around your head. This holds your mouth open and teeth apart to allow the doctor to pass the endoscope in through your mouth. The anesthesiologist will let you know when he's about to administer the sedation. You will fall asleep quickly and wake up without being aware the procedure has even happened.
After the procedure
After the endoscopy, you will remain in a recovery area to allow the sedative to leave your system. Your doctor will come to discuss the findings with you and your companion. Biopsy results will take about a week to come back from the lab. It's normal for your throat to be sore after the procedure, but you can return to a normal diet. Just take it easy for the rest of the day.
Next week: What to expect with colonoscopies.
***
Note: IBD News Today is strictly a news and information website about the disease. It does not provide medical advice, diagnosis, or treatment. This content is not intended to be a substitute for professional medical advice, diagnosis, or treatment. Always seek the advice of your physician or other qualified health providers with any questions you may have regarding a medical condition. Never disregard professional medical advice or delay in seeking it because of something you have read on this website. The opinions expressed in this column are not those of IBD News Today, or its parent company, BioNews Services, and are intended to spark discussion about issues pertaining to IBD.
We are sorry that this post was not useful for you!
Let us improve this post!
Tell us how we can improve this post?