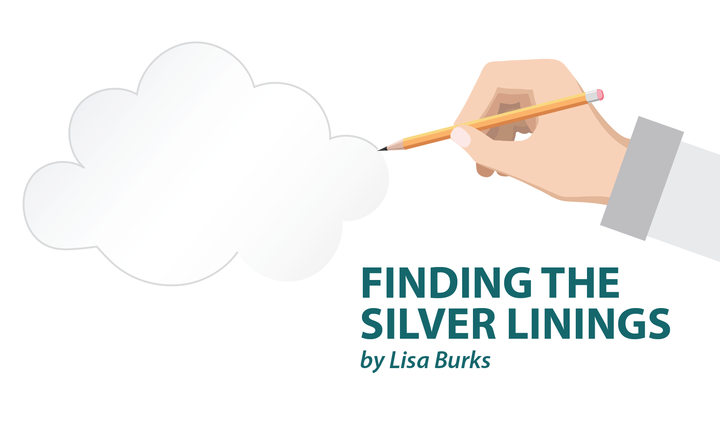 Life is not fun when plagued by daily pain caused by IBD. September is Pain Awareness Month. It's important to raise awareness of how much pain can impact daily life.
Pain does not feel the same to everyone. Pain is the body's way of warning that something is wrong. Doctors should investigate persistent pain. Chronic pain is when you live with pain for a prolonged period — for months or years. Describing your pain's location, frequency, feeling (dull, sharp, burning), and intensity will help your doctor find the cause and the best treatment for you.
Crohn's causes chronic pain
I have been living with chronic pain for about nine years. It is no secret that Crohn's can cause a considerable amount of abdominal pain, but comorbidities such as enteropathic arthritis can add other pains.
Depending on the severity, Crohn's pain can range from mild, where you can be active and accomplish tasks, to severe, where you're in constant pain and unable to function. People often describe Crohn's pain as sharp and cramping. Some known triggers that can aggravate Crohn's pain are active flares, certain foods, intestinal spasming, obstructions, and inflammation. Figuring out which of these triggers your Crohn's is important.
What's the main cause of pain with Crohn's? How do you treat it?
The main culprit to Crohn's associated pain is inflammation. Most Crohn's medications aim to reduce or eliminate inflammation. These medications are broken down into different classes: nonsteroidal anti-inflammatory medications, steroids, and aminosalicylates. When these medications are not enough, muscle relaxants and opioids can be used to relieve pain.
As I said before, everyone's pain is different, as is each person's pain treatment. Your doctor will have the best ideas about which medications will work for you. Sometimes taking a combination of these medications provides more control and relief, especially in advanced diseases.
Surgery may also be an option, depending on the pain's cause and severity.
Lifestyle solutions
My gastroenterologist told me that keeping a log of my pain helps with finding patterns in chronic abdominal pain. When in pain, I write down what I ate and which symptoms I had that day. Keeping this log helps familiarize me with which foods make me feel worse. Avoiding those foods helps reduce my pain's severity. After that, it's up to medications to further control my symptoms.
Pain incapacitated my life
When living with daily pain, I didn't feel like I was living at all. After my diagnosis, I was in daily agony and couldn't function for a long time. I couldn't run errands, go out with friends, do daily chores, or cook because of the pain. I was becoming depressed, thinking that this would be how my life would be forever — stuck in pain.
I was referred to a pain management specialist and at my first appointment, he told me what I longed to hear: "No one should ever have to live in pain." He was right. After a couple of tries, we found the perfect combination of medications to relieve my pain so I could function again. Thanks to gastroenterologists working on treating my Crohn's and the pain management team working to manage my pain, I can now go about my day-to-day activities more easily.
***
Note: IBD News Today is strictly a news and information website about the disease. It does not provide medical advice, diagnosis, or treatment. This content is not intended to be a substitute for professional medical advice, diagnosis, or treatment. Always seek the advice of your physician or other qualified health providers with any questions you may have regarding a medical condition. Never disregard professional medical advice or delay in seeking it because of something you have read on this website. The opinions expressed in this column are not those of IBD News Today, or its parent company, BioNews Services, and are intended to spark discussion about issues pertaining to IBD.
We are sorry that this post was not useful for you!
Let us improve this post!
Tell us how we can improve this post?