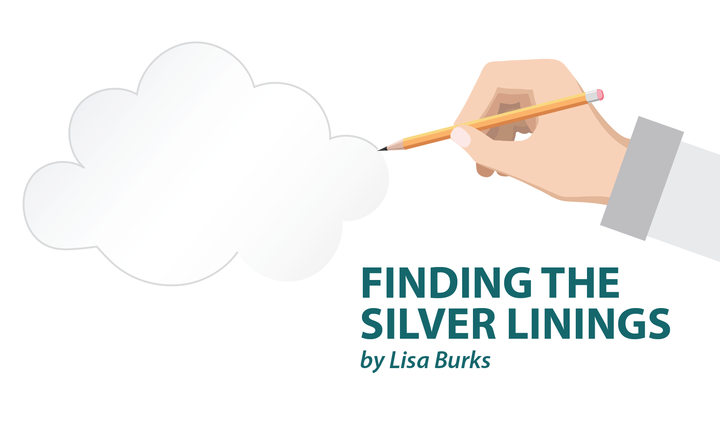 In my recent column "Virus Leads to Crohn's Complications and Hospital Stay," I described my hospital stay earlier this year that lasted over seven weeks.
I was admitted because of a lung infection, and this led to a Crohn's flare and complications, which included a shutdown of my intestines. When I left the hospital on Feb. 3, I still had many symptoms involving my GI system, as well as my lungs.
Once I was home from the hospital, I followed up with my gastroenterologist. We discussed my GI complications, as well as ongoing symptoms, including severe cramping, nausea, vomiting, and diarrhea.
He figured out that I was dealing with a prolonged Crohn's flare as a result of being so sick and having been off Remicade (infliximab) for five months. I needed to start back on Remicade as soon as possible. However, my body had other plans.
In the following weeks, I felt my heart racing frequently and experienced shortness of breath while doing simple tasks. I saw a couple of my doctors, including my cardiologist. They told me that it wasn't my heart or lungs causing issues, but it was likely deconditioning from being in the hospital. It was a plausible cause, but I had a gut feeling it was more than that.
Emergency strikes!
On March 10, I was standing outside talking to a neighbor. I was very short of breath, so I went inside and checked my pulse and oxygen levels. My oxygen level was OK at 93 percent. However, my heart rate was 176! I called my doctor who sent me to the hospital.
I arrived at the hospital and had blood work done, including a D-dimer. This blood test detects protein fragments produced when a blood clot dissolves in the body. My level was very high. My doctor ordered an angiogram, and that showed I had multiple blood clots in both of my lungs, known as pulmonary embolisms.
Deep vein thrombosis and pulmonary embolisms
There are two main types of blood clots. Clots typically start in the legs, which is known as deep vein thrombosis (DVT). If undiagnosed, the clot can dislodge and travel up through the heart and into arteries in the lungs. When this happens, it's known as a pulmonary embolism (PE). These clots are extremely dangerous, and approximately one in three people with undiagnosed pulmonary embolisms don't survive.
Symptoms of pulmonary embolisms include:
Severe shortness of breath
Chest discomfort
Fast or irregular heart rate
Cough
Sweats and more
Thankfully, once my doctor was aware of the clots, he promptly started treatment, and my chances of survival increased significantly. I was put on two different blood thinners to break down the clots and to prevent any additional clots from forming. The scary truth is that if I had not called my doctor that day, there's a high likelihood I would have died.
What causes blood clots and what role does Crohn's have?
You may be wondering why am I discussing blood clots in a Crohn's disease column? Well, it turns out that Crohn's may have played a role in how I developed the clots.
Typical risk factors for developing blood clots include:
Prolonged immobility
Surgery
Smoking
Medications
Medical conditions
This includes IBD! It turns out that IBD is a risk factor for developing blood clots. People with active Crohn's are three times more likely than those who don't have IBD to develop DVTs.
My doctor told me a couple of factors contributed to the blood clots. One was immobility from being bedridden more than seven weeks. My gastroenterologist is certain that Crohn's played a part because I had been off Remicade for so long and in a Crohn's flare for months.
Treating and preventing clots
Getting diagnosed early on is vital. If you think you may have a clot, seek medical help immediately. My pulmonologist told me that once someone has pulmonary embolisms, they are at a high risk of developing more clots. The protocol is to be on blood thinners for at least six months afterward. I take Coumadin (warfarin) and Lovenox (enoxaparin sodium).
It's important to be educated about the side effects to watch out for and what dietary restrictions to follow while on blood thinners, as certain foods that contain high levels of vitamin K can affect how the medications work.
***
Note: IBD News Today is strictly a news and information website about the disease. It does not provide medical advice, diagnosis, or treatment. This content is not intended to be a substitute for professional medical advice, diagnosis, or treatment. Always seek the advice of your physician or other qualified health provider with any questions you may have regarding a medical condition. Never disregard professional medical advice or delay in seeking it because of something you have read on this website. The opinions expressed in this column are not those of IBD News Today, or its parent company, BioNews Services, and are intended to spark discussion about issues pertaining to IBD.