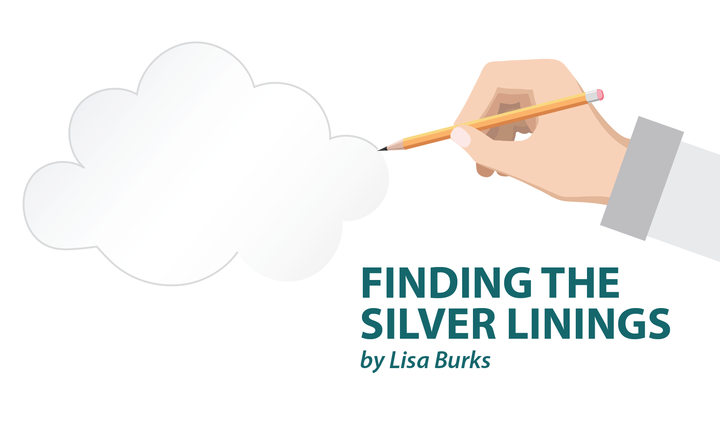 I've been unable to write this column for a long time because I've been very ill.
I became very sick over the Christmas holiday. At first, it was just a sore throat and sinus congestion, but that changed rather quickly. My pulmonologist admitted me to hospital. When I arrived, my oxygen levels were low and I was having severe breathing difficulties. Tests showed I had the respiratory syncytial virus (RSV). The virus is most commonly contracted by young children; in healthy adults, its symptoms are similar to that of the common cold. However, in those with respiratory problems and a compromised immune system, RSV can be quite dangerous. In my case, it became serious because I have severe asthma and immune deficiency disease (CVID), plus I'm taking immunosuppressant medications, including Remicade (infliximab) and prednisone.
Since I was having difficulty breathing, I was put on a continuous breathing treatment to open up my lungs, and I was given IV steroids. The RSV turned into pneumonia over the course of a week and I had to have a continuous nebulizer treatment for 18 days straight. My pulmonologist had to use a bronchoscope to flush my lungs out, suctioning out all the crud that was too hard for me to cough out, to allow the medications to work.
Crohn's steps in
Crohn's-wise, my colon was having a flare throughout the hospital stay. This was partially due to a delay in getting my Remicade infusion. I had my previous dose in October. This gap in doses was because I had shoulder replacement surgery scheduled for the end of November and I had to be off of biologic medications for four weeks before and after surgery, so I had missed the dose that was due in early December.
After three weeks in the hospital, I began to have severe nausea, intense stomach pain, and a distended abdomen. I had a feeling of extreme fullness, and every movement made me feel worse. The doctors were worried and a gastroenterologist from the hospital came to see me. They discovered that my intestines were at a standstill and not digesting anything that I ate. Abdominal X-rays didn't find a blockage, but showed my colon was dilating at a dangerous rate and size. The scans didn't show any blockage. Imagine my colon as being like a stalled engine. After 14 cm dilation, the colon is in danger of a colon perforation. My colon expanded to 26 cm, so I was in a serious situation.
Preventing an emergency
Shortly after finding out how dilated my colon was, I was taken to the operating room for a colectomy. If a colon is perforated, its contents spill into the abdomen, causing an infection which can lead to sepsis and even death. My doctors decided to try colon decompression first. This procedure is similar to a colonoscopy; it involves introducing a tube to the colon, suctioning out the built-up air and feces. This results in a reduction in the size of the colon, thereby preventing colonic perforation and improving the colonic motility function.
I felt so much better when I awoke after the procedure. The painful fullness and nausea were gone, and my stomach was less distended. Following the decompression, it's important for patients to have nothing to eat or drink so that the intestines have time to heal. To get my bowels moving again, I reintroduced food gradually. At first, I was on a clear liquid diet (broths, jello), next full fluid (soups, shakes), then soft foods. Slowly, I returned to normal eating.
Getting to go home!
Between the breathing and intestinal situation, the hospital stay was 38 days long. When I was discharged, my breathing was much better, but my intestines were still very irritated. The hospital doctor told me to see my GI doctor and get an infusion of Remicade as soon as possible. And you bet that that's exactly what I set out to do next!
***
Note: IBD News Today is strictly a news and information website about the disease. It does not provide medical advice, diagnosis, or treatment. This content is not intended to be a substitute for professional medical advice, diagnosis, or treatment. Always seek the advice of your physician or other qualified health provider with any questions you may have regarding a medical condition. Never disregard professional medical advice or delay in seeking it because of something you have read on this website. The opinions expressed in this column are not those of IBD News Today, or its parent company, BioNews Services, and are intended to spark discussion about issues pertaining to IBD.
We are sorry that this post was not useful for you!
Let us improve this post!
Tell us how we can improve this post?