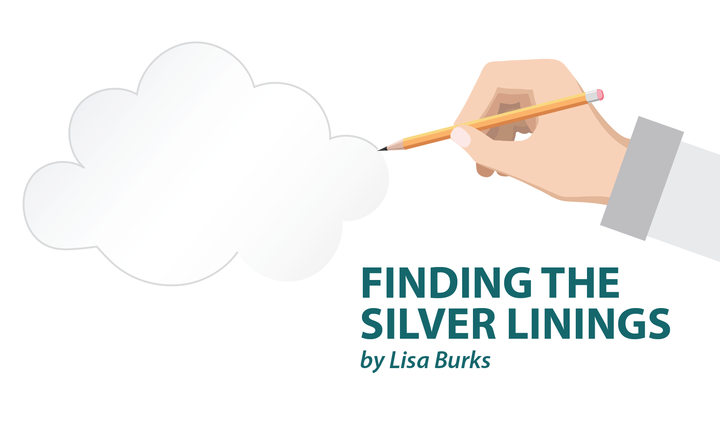 Editors note: This column is a continuation of Crohn's and Colon Surgery, Part 1: Getting Prepared.
Any surgery involving the colon is hard on the body, but the recovery and outcome results vary with the specific surgeries.
Typically, a gastroenterologist refers patients for surgery to colorectal surgeons, also known as proctologists. Colorectal surgeons specialize in medically and surgically treating people with conditions of the lower digestive system.
Laparoscopic or open surgery?
When deciding which surgery method is right for you, the surgeon will assess your condition and determine which surgery your body will recover best from. There are generally two surgical options: laparoscopic or open surgery. Both surgical treatment options have their own pros and cons.
Minimally invasive: laparoscopy
With laparoscopic surgery, the surgeon makes four or five small half-inch to one inch-long incisions and one longer incision measuring three or four inches. Tiny surgical instruments are inserted through the smaller incisions as gas is pumped into the abdomen to expand the abdominal cavity. The surgeon is better able to see the internal organs. The entire procedure is essentially conducted inside the abdomen.
Generally, patients recovering from laparoscopic surgery have a shorter hospital stay, less pain, and a faster recovery time. Some patients are able to return to work as soon as two weeks post-procedure. With laparoscopic surgery, the bowels are able to return to normal function faster than from open surgery.
But there are disadvantages to laparoscopic surgery. Surgeons rely on tiny cameras to see a larger image of internal organs on a monitor, which can considerably lengthen the surgery time. This can create more dangers for patients with certain conditions such as heart problems or apnea, as well as for people who are heavier.
Going traditional with open surgery
Open surgery involves an eight-to-10-inch incision to open the abdomen to perform the surgery in open view of the surgical team. This traditional approach has been in practice for more than 100 years. Open surgery allows the doctor to have a clear view of the cavity and a more hands-on approach.
Sometimes this approach is necessary because the surgeon needs a larger area to insert equipment, or a larger incision for removing organs. The disadvantage in this type of surgery is that patients have a longer recovery time.
Patients who undergo open surgery are generally able to return to work from four to six weeks after the procedure. With the organs being exposed longer, there is a higher chance of developing a postoperative infection.
Because there are so many advantages using minimally invasive surgical methods, open surgery isn't as common as it once was. Surgeons ultimately decide which option is best for their patients.
According to the Crohn's and Colitis Foundation, Crohn's symptoms can reappear in about 30 percent of patients within three years — and in up to 60 percent of patients within 10 years. So it's essential to remember to work with your doctor to keep up with the management of your disease after surgery.
***
Note: IBD News Today is strictly a news and information website about the disease. It does not provide medical advice, diagnosis, or treatment. This content is not intended to be a substitute for professional medical advice, diagnosis, or treatment. Always seek the advice of your physician or other qualified health provider with any questions you may have regarding a medical condition. Never disregard professional medical advice or delay in seeking it because of something you have read on this website. The opinions expressed in this column are not those of IBD News Today or its parent company, BioNews Services, and are intended to spark discussion about issues pertaining to IBD.