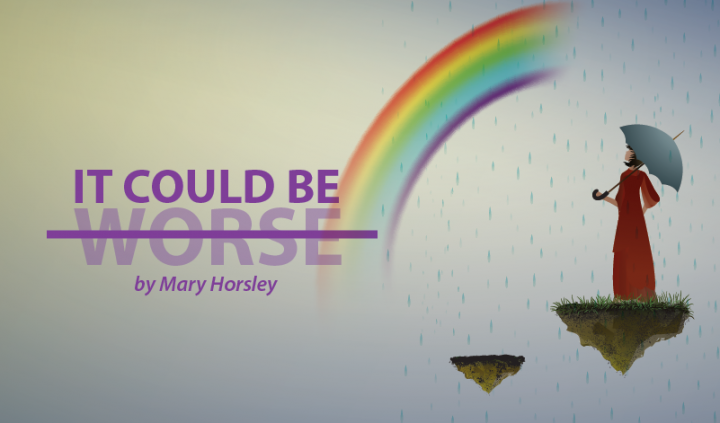 There are many different medications for IBD and Crohn's disease, and many different ways to get each, including pill forms, IV infusions, and injections. Today, I'll discuss the injection methods.
Recently, I changed from Entyvio (vedolizumab) IV infusions to one Stelara (ustekinumab) infusion for a loading dose. Now, I'm using Stelara self-injections. Many other medications, including Humira (adalimumab), require shots. When I did the Humira shots, I used quick-release pens — you don't really see the needle. Stelara injections have a completely different needle, inside a plastic injector.
If you do not feel comfortable poking yourself, you can always ask your doctor's office to inject you instead. It's better to be comfortable rather than getting scared and injuring yourself or wasting the medication by accidentally emptying the needle or risking getting faint at the moment of injection. If you feel comfortable enough and your care team agrees, you can do self-injections at home, which is what I do.
I've only self-injected in my stomach. I read in a few online forums that injecting the leg hurts worse, and I'd only ever done it in my stomach, so I never switched to my leg.
Humira and Stelara manufacturers recommend allowing the medications to reach room temperature the day of injection. Before that, you keep them in a refrigerator, while never letting them freeze. Take the medication out only a few hours before you plan on injecting.
I like to ice my stomach before the injection to numb the area before inserting the needle. The ice tightens the skin, making it just a little bit tougher, which helps with that pinching pain.
With any injection, sanitation is a big factor. Every time you get a shot at the doctor's office, they wipe you with alcohol. You should do the same. I wipe my stomach area before and after injections to maintain cleanliness and prevent any unwanted infections at the injection site.
When you plan on cleaning, you want to decide on an area that you haven't injected before. The medication companies recommend giving the injection in a different area each time, rotating sides and locations.
Then, examine the injector (the medication is inside of it). You want to make sure that the medication is clear of impurities. Then, open the needle without shaking it, making sure that it is clear, unbent, and ready to go. I pinch the area I intend to inject, then stick the needle in with one quick movement.
Once you begin to inject, do not rush, as that can cause the skin to bubble. Once the needle is done injecting, you will feel it pull into itself — you can then remove the injector from your skin. If there is medication still in the injector, that does not matter. You are completely finished. You never want to use the needle twice.
Place the needle in a sharps container. I know Humira offers one for free, and you may be able to get one from your doctor for home use. I like to clean the site after injection and place a bandage over it when finished.
If you would like to watch a video of me injecting, click here.
***
Note: IBD News Today is strictly a news and information website about the disease. It does not provide medical advice, diagnosis, or treatment. This content is not intended to be a substitute for professional medical advice, diagnosis, or treatment. Always seek the advice of your physician or other qualified health providers with any questions you may have regarding a medical condition. Never disregard professional medical advice or delay in seeking it because of something you have read on this website. The opinions expressed in this column are not those of IBD News Today, or its parent company, BioNews Services, and are intended to spark discussion about issues pertaining to IBD.