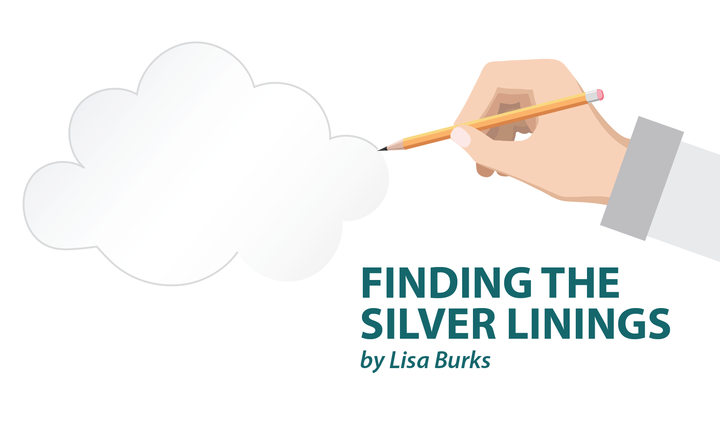 Hi, everyone. I'm back! It's been a long time since I last wrote because I became seriously sick and was hospitalized for three months. In November 2018, I was admitted to the hospital for fevers and hip pain. With my complicated health history and having had a hip replacement, my doctor was concerned about sepsis and wanted to make sure there was no infection. That's when my life spiraled downward.
Shortly after a hip aspiration was done on Nov. 21, I experienced pain in my back, abdomen, and hip. I started losing sensation of my left leg, and eventually it became completely numb and unable to move. A doctor told me it was probably a pinched nerve and nothing serious. One week later, pain continuing, an abdominal CT scan was ordered. That's when they discovered I was in an emergent situation and rushed me to intensive care.
I had developed a massive retroperitoneal hemorrhage and ended up having 12 blood transfusions and five bags of plasma infusions to stop internal bleeding. After the hemorrhage, a retroperitoneal hematoma formed in my left abdomen. It was pressing on my colon and displaced my kidney, going along my spine from the T12 vertebra to my pelvis. My condition was critical. To save my life I was transferred to a trauma hospital. It was a pretty scary time!
When I was at my sickest, I started receiving cards in the mail at the hospital. I received over 150 cards from family, friends, and strangers! My mother told a support group about what I was going through and they wanted to send me some cards, too. Those cards kept my spirits up. I decorated my room with them.
It was determined that the hematoma was compressing nerves that control the left leg and causing the paralysis. Because the hematoma was compressing the T12, I was having respiratory failure. Surgery wasn't an option, so all we could do was wait for the hematoma to get smaller. After five weeks the hematoma dropped below the T12 and I was finally able to breathe on my own! I was very weak. Even though I was getting better and breathing on my own, I still couldn't feel or move my leg.
I spent a total of nine weeks in the ICU and PCU units before I could be transferred to an inpatient rehabilitation hospital. I was at the rehabilitation hospital for four weeks in total. While there I regained some strength, and by the end of the stay I was able to stand with a walker, and I did some assisted walking. My physical therapist would bring my left leg forward and then immobilize it so I could take a step with my right leg. That was a major achievement! I worked harder than I ever had in my life there! It felt good to ring the graduation bell from the rehabilitation hospital. I did it standing!
Finally, after three months since first going to the hospital, I was able to go home!
An EMG of my left leg showed I had lumbosacral plexopathy. Unfortunately, I won't get the use of my leg back until the hematoma resolves, which could take up to a year. The EMG also showed I have femoral neuropathy, which controls the ability to move my quad muscles. We also won't know how much damage done to the nerves is permanent until the hematoma subsides.
There are two possibilities as to why this all happened: a complication from the hip aspiration, or my hip replacement. There has been a recall on the particular model that was used, and some people have reported having retroperitoneal hemorrhage like I did. If it was caused by the hips, I could be looking at having my hips replaced all over again.
Since being home, things have been rough emotionally. I have been dealing with a lot of anxiety and depression. I'm definitely going through the five stages of grief. I have experienced the loss of the person I was before.
With the use of my leg gone, my independence has been taken away, and that makes me sad. That may be the hardest part right now. I used to be very independent, but now it seems like I need help with almost everything. I keep asking myself what I could have done to prevent this. It's a big life change to get used to, and that won't happen overnight.
I am getting some feeling back in my leg, which is a good sign! For the last five weeks, I've been doing intense neurological rehabilitation — physical and occupational therapy for five hours a day Monday through Friday. I'm still in a wheelchair, but I have faith that I'll be able to walk again one day. Today in rehab I was able to stand up without a walker and for the first time. That's a start!
The past several months have been hard, but things are looking up. All we can do in life is take what obstacles are thrown our way and make the best of it. Live one day at a time!
***
Note: IBD News Today is strictly a news and information website about the disease. It does not provide medical advice, diagnosis, or treatment. This content is not intended to be a substitute for professional medical advice, diagnosis, or treatment. Always seek the advice of your physician or other qualified health providers with any questions you may have regarding a medical condition. Never disregard professional medical advice or delay in seeking it because of something you have read on this website. The opinions expressed in this column are not those of IBD News Today, or its parent company, BioNews Services, and are intended to spark discussion about issues pertaining to IBD.
We are sorry that this post was not useful for you!
Let us improve this post!
Tell us how we can improve this post?