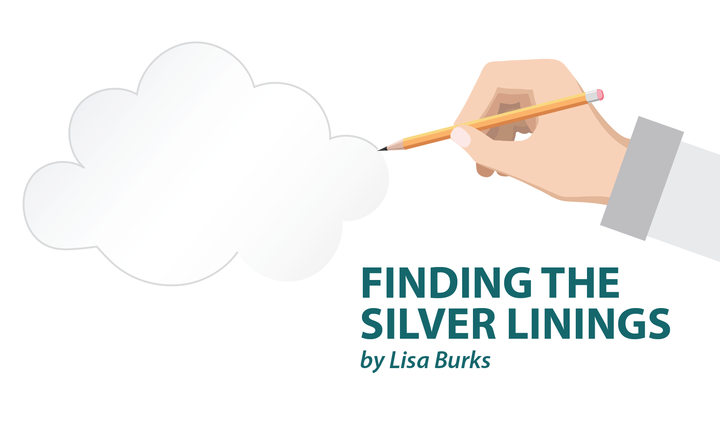 Earlier this year, after a lengthy hospital stay, I developed several pulmonary embolisms, or artery blockages in the lungs. I was told at the time that the pulmonary emboli developed for two reasons: First, I was mostly bedbound for seven weeks. Second, Crohn's disease had put me at a higher risk of blood clotting.
Later, I returned to the hospital and was diagnosed with lupus anticoagulant antibodies disorder (LAAD), a type of antiphospholipid antibody syndrome. No, this does not mean that I have lupus. LAAD is found in various autoimmune diseases, including Crohn's.
What are lupus anticoagulant antibodies and what does it mean to have them?
Lupus anticoagulant antibodies are blood proteins produced by the immune system to protect cell membranes from lipids. Anticoagulants usually thin the blood, but lupus anticoagulant antibodies place the blood at a higher risk of developing clots.
How are lupus anticoagulant antibodies linked to Crohn's disease?
Lupus anticoagulant antibodies can be caused by medications or certain medical conditions such as infections, tumors, or autoimmune disorders that include inflammatory bowel disease. This is one reason people with Crohn's may be more likely to develop blood clots.
It's easy to find out if you may be dealing with a blood-clotting issue. Getting tested for lupus anticoagulant antibodies involves a series of simple blood tests. Results take a few days. What's interesting is that Crohn's basically is caused by the immune system mistakenly attacking the digestive system. With lupus anticoagulant antibodies, the immune system attacks the body's own cells. It's all connected by a dysfunctional immune system.
What are the symptoms of having a blood clot?
Depending on the type of blood clot, symptoms may vary. With deep vein thrombosis, clots form inside a large vein, typically in the leg. Symptoms may include redness, pain, a warm feeling to the touch, swelling in one leg more than the other, and occasionally, more prominent veins.
Another type of blood clot is a pulmonary embolism. This is a blood clot that has ended up in the arteries of the lungs. Symptoms of a pulmonary embolism include shortness of breath, chest pain or tightness, a rapid heart rate, and sweating. If you experience any of these symptoms, seek medical attention promptly. Blood clots can be deadly if not caught in time, so early detection is key.
Treating lupus anticoagulant antibodies
Because those who have these antibodies are at a higher risk of developing blood clots, the treatment is to take blood thinners, usually for the rest of your life. Because I have had four pulmonary embolisms and three other blood clots in my legs and arms, I am now on a daily dose of warfarin. Those who test positive for lupus anticoagulant antibodies without blood clots may be recommended mild blood thinners such as baby aspirin.
Because those with Crohn's already are at a higher risk of blood clots, getting tested for additional risk factors associated with the disease isn't a bad idea. Talk to your doctor to find out if you're at a higher risk of blood clots and if you should be tested for lupus anticoagulant antibodies.
Every patient is different, and it's important to discuss all treatment options with your doctor.
***
Note: IBD News Today is strictly a news and information website about the disease. It does not provide medical advice, diagnosis, or treatment. This content is not intended to be a substitute for professional medical advice, diagnosis, or treatment. Always seek the advice of your physician or other qualified health providers with any questions you may have regarding a medical condition. Never disregard professional medical advice or delay in seeking it because of something you have read on this website. The opinions expressed in this column are not those of IBD News Today, or its parent company, BioNews Services, and are intended to spark discussion about issues pertaining to IBD.
We are sorry that this post was not useful for you!
Let us improve this post!
Tell us how we can improve this post?