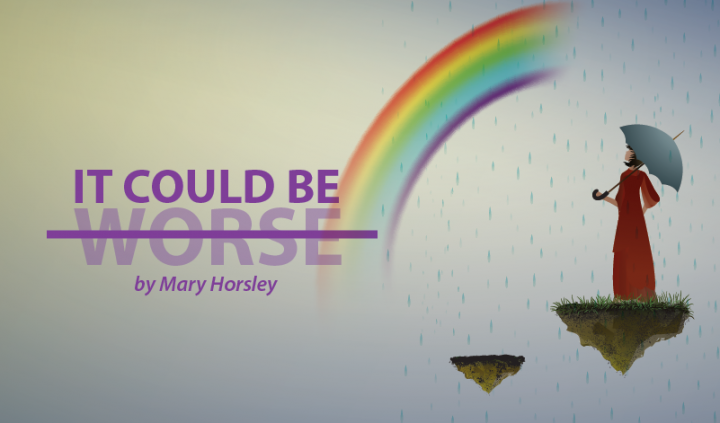 Frustrating, humiliating, and hurtful — how awful it is to have a doctor not believe you. Sometimes symptoms and issues are unknown, and sometimes doctors have a hard time either understanding or "seeing" what is wrong.
Different illnesses and diseases can be tricky. Some are all over the place with symptoms, some individual to each patient, and sometimes medical tests cannot show what a patient is suffering.
Differential diagnosis, misdiagnosis, and even not receiving a diagnosis can be major problems for patients suffering through issues that are hard to explain to those who don't understand or dismiss their concerns.
I recently had a doctor's appointment for rib pain, swelling, and movement where the ribs shouldn't be moving. But I couldn't show the doctor my pains, because I couldn't make my ribs move and hurt on command.
I didn't agree with the doctor's assessment, which was that perhaps I was born this way, because I haven't always had the swelling, movement, or pain. I only began having these problems in the last year. I was told to get a second opinion, and I left the appointment in tears.
Following are tips on how to handle situations like these:
Advocate for yourself
Bring information and research. If you research your concerns and problems before an appointment like I do, you are more prepared for the appointment. Using reputable sources and medical journals and studies can be helpful for your doctor to understand and have a better idea of what you are experiencing.
Document your problems, symptoms, and issues. I keep a planner with everything from my problems to my daily diet logged. If I keep meticulous notes, then I can refer back to them with my physician later, and we can find recurring issues. It helps not to forget anything.
You are an expert, too
While they may have degrees and specializations in certain fields, you are living with the problem 24/7.
Not only do you have firsthand insight into your illness, but you also know the ins-and-outs of what works for you and what doesn't, with years of disease research and a patient's perspective.
Get a second opinion
If your doctor suggests a second opinion, I say go for it. If you believe you're not heard, maybe someone else will listen.
Get additional testing, see other physicians, tell anyone, and ask everyone. I try to accept suggestions and look into everything I can, as there's always more to be learned.
Make them listen
Keep asking questions and bringing up your concerns about the underlying issue. Do not be dismissed or freely prescribed for a few symptoms. Sometimes symptoms are managed without "fixing" the underlying issues. I usually ask and ask again, calling my care team a few times a week if I haven't heard back. I am persistent in helping to heal myself. If I don't fight for my care, who will?
Bring someone with you who knows what you are going through, either a spouse, significant other, or close friend. Having another person there to help explain your case and validate your troubles, even explaining in a different way, can help.
You need to be a team
For disease management, doctors must listen, and you need to decide together what the best treatment plan is that is individual to you and your troubles. Each patient is unique, and healing will not be linear. Working as a team with your doctor helps everyone.
Disbelief is mortifying and harmful. Patients with chronic illnesses need to be heard, and they need their problems managed for quality of life. I know my Crohn's disease, fibromyalgia, migraines, and every other issue. They take over my life, and to "fix" even a few would be beneficial to my mental and physical health and overall well-being.
Do not become overwhelmed — you are not overreacting, emotional, or exaggerating. You may need to find a new doctor, one who listens to your problems and concerns and takes them as seriously as you do.
Just because a doctor may not know what to do or how to help, it doesn't make your pain any less real. I believe you.
***
Note: IBD News Today is strictly a news and information website about the disease. It does not provide medical advice, diagnosis, or treatment. This content is not intended to be a substitute for professional medical advice, diagnosis, or treatment. Always seek the advice of your physician or another qualified health provider with any questions you may have regarding a medical condition. Never disregard professional medical advice or delay in seeking it because of something you have read on this website. The opinions expressed in this column are not those of IBD News Today, or its parent company, BioNews Services, and are intended to spark discussion about issues pertaining to IBD.