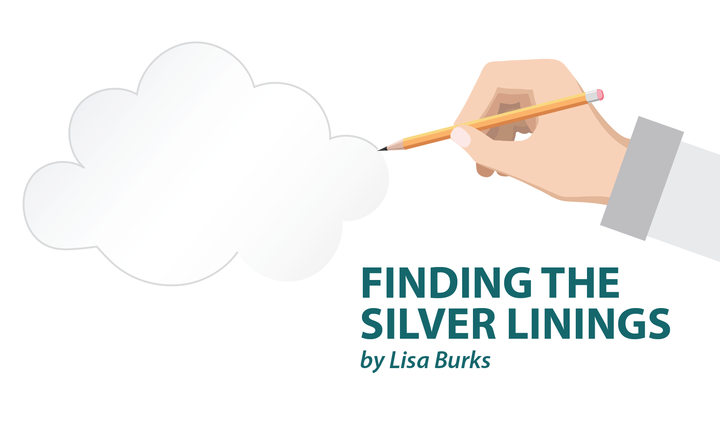 Having surgeries for IBD isn't uncommon. In July 2015, I had a left hemicolectomy. Diagnosed with Crohn's for less than a year, I already had a couple of bowel obstructions. Colonoscopies showed that I had a very large section of my colon that was severely diseased, and without a doubt, it had to be removed.
At the time, I was very sick. The hope was that having the worst portion of my colon removed would greatly help my symptoms and increase my chances of going into remission. At the very least, the aim was to stop the obstructions due to that portion of the colon.
Fast forward a few years, and although my symptoms did improve a fair amount, I did not go into remission. My case of Crohn's disease is a little tricky. Over the years, I have had times when my bowels would stop moving and I would go 1-2 weeks without having bowel movements. Bowel obstructions were always a concern, so my doctor would order tests to find out why; these included X-rays and CT scans. Most of the time, we always saw that my colon would be backed up all the way to the bottom left portion, then would be empty. I was told this was functioning bowel obstruction.
Mechanical or functional
There are two types of bowel obstructions: mechanical and functional. A traditional bowel obstruction, or mechanical bowel obstruction, is when something prevents digested material from passing through. This can be due to a blockage or severe inflammation causing the bowel to swell shut.
A functional obstruction is a bit different. Functional bowel obstructions aren't caused by a blockage, but rather because the colon is not moving or functioning as a normal bowel would. Another term for this is a pseudo-obstruction. When this happens, the digested material is at a standstill.
Over the past three years, I have had two mechanical obstructions and five functional obstructions. My gastroenterologist was confused about why this kept happening to me. Colonoscopies didn't show that I had a large amount of active disease through the colon, but what they did show was that the anastomosis from the hemicolectomy is very inflamed and red. It appears that for some reason, the intestine around that connection has stopped functioning correctly. That is why my bowels have more trouble passing digested materials. While most of the time those suffering from IBD tend to have more diarrhea, a number of people are quite the opposite and have more problems with constipation.
Possible solutions
My doctor has tried several strategies but has only achieved some success. We tried increasing my Remicade (infliximab) doses to see if it would help decrease the inflammation of the anastomosis and restart that portion of the colon. I was also put on a small dose of a medication called Linzess (linaclotide).
Linzess is a medication that promotes the motility of bowels for those who are chronically constipated. That helps me get through the times when paralysis is at its worst. It's frustrating going back and forth between having to run to the bathroom and not having to go at all.
The next thought is that I may need another resection. One possible outcome is that cutting away the anastomosis and colon paralyzed around it will help my colon return to normal function. If it were that simple, I would have already had it done. The other theory is that the surgery wouldn't help at all. There is the possibility that even if we cut, the remaining colon could be dysfunctional.
The only remedy for that would be to take out the entire colon. As of right now, I am not up for having that surgery. My gastroenterologist said we will put this idea on the back burner and address it possibly in 2019, as long as nothing major happens. So, for now, we will wait, watch, and see what happens.
***
Note: IBD News Today is strictly a news and information website about the disease. It does not provide medical advice, diagnosis, or treatment. This content is not intended to be a substitute for professional medical advice, diagnosis, or treatment. Always seek the advice of your physician or other qualified health providers with any questions you may have regarding a medical condition. Never disregard professional medical advice or delay in seeking it because of something you have read on this website. The opinions expressed in this column are not those of IBD News Today, or its parent company, BioNews Services, and are intended to spark discussion about issues pertaining to IBD.
We are sorry that this post was not useful for you!
Let us improve this post!
Tell us how we can improve this post?