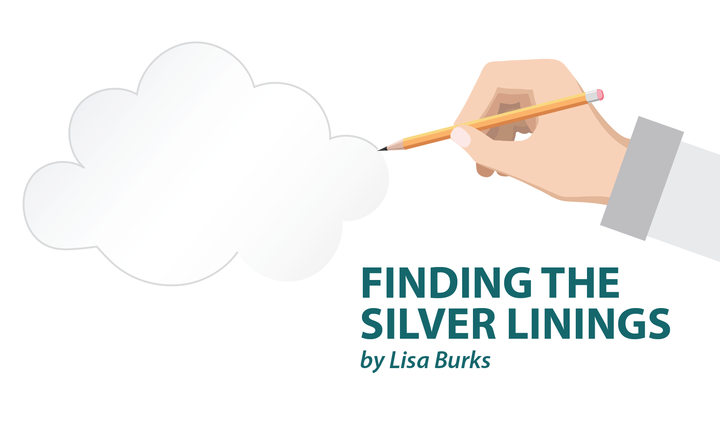 A Crohn's diagnosis changes your life forever. It's not uncommon for those affected by Crohn's to go through the stages of grief; the grief of losing the life you used to have before the disease.
Grief is the manifestation of several emotions due to trauma, the loss of someone, or something important. You can also experience grief when you feel as if you've lost yourself. I grieved for my old life after my diagnosis with Crohn's. According to the well-known model by Swiss-American psychiatrist Elisabeth Kübler-Ross, grief comes in five stages: denial, anger, bargaining, depression, and acceptance.
How the five stages of grief associate with Crohn's
Denial
Following an experience of loss or trauma, feelings of shock or disbelief take over. When I received my diagnosis, I thought it couldn't be true. I had been sick for just a few months. After surviving toxic megacolon, I had all the typical signs of Crohn's disease including severe stomach pain, frequent restroom trips, nausea, and vomiting. Crohn's hit me hard and fast! I researched the disease and discovered that there was no cure. I knew this would be forever — and that scared me. I thought that maybe my doctor was wrong, that perhaps the results of the biopsies were a false positive. However, as more tests came back all pointing to me having Crohn's, I realized it was true.
Anger
Why did this have to happen to me? It just wasn't fair! I had taken care of my body. Why did I have to develop toxic megacolon that led to such a devastating disease? Feelings of anger, frustration, and helplessness took over. My days revolved around stomach issues — and it felt like I had severe stomach flu. To have that forever was a horrifying thought.
Bargaining
I asked myself and my doctors why this had happened to me. Was there anything I did to cause this, or was there something that could have prevented Crohn's disease from developing? The answer, of course, was no!
Depression
You start to realize all you have lost. Feelings of sadness and loneliness are common. Some people sleep more or lose their appetite. Before getting so sick and developing Crohn's disease, I didn't have any stomach issues. I could eat whenever and whatever I wanted. I didn't have to worry about what kind of day tomorrow would be. I could make plans with friends to go out without the possibility that I would have to cancel. After being diagnosed, it felt like Crohn's took over my life. Suddenly my days revolved around my stomach and symptoms. I eventually had to stop going to school; that made me even more depressed. I was afraid that this would become my life, with no hope of things getting better. But I was wrong.
Acceptance
You finally accept your loss. You find a way to move forward and adapt to a new normal. After researching the disease, joining support groups, and starting medications to control my symptoms, I found a new way to live around my disease.
Knowledge is power. I learned about the disease, what medications are available, and that remission is possible. Joining support groups helped. We all exchange our stories, and that has helped me to feel that I'm not alone. Those who were in remission gave me hope!
Adapting
I still miss the life I had before getting Crohn's disease, but I have accepted that I can live a happy and full life. I've learned how to manage my symptoms. I make sure to take my medications, see my doctor regularly, and listen to my body. On days when I am really having a rough time, I take it easy. Pushing myself makes things worse. Thankfully, my friends and family are very understanding if I need to cancel plans. After diagnosis, I thought my life was going to change for the absolute worst — but with time and treatment, things got better. Now I can do pretty much everything I used to, just at a different pace.
***
Note: IBD News Today is strictly a news and information website about the disease. It does not provide medical advice, diagnosis, or treatment. This content is not intended to be a substitute for professional medical advice, diagnosis, or treatment. Always seek the advice of your physician or other qualified health providers with any questions you may have regarding a medical condition. Never disregard professional medical advice or delay in seeking it because of something you have read on this website. The opinions expressed in this column are not those of IBD News Today, or its parent company, BioNews Services, and are intended to spark discussion about issues pertaining to IBD.