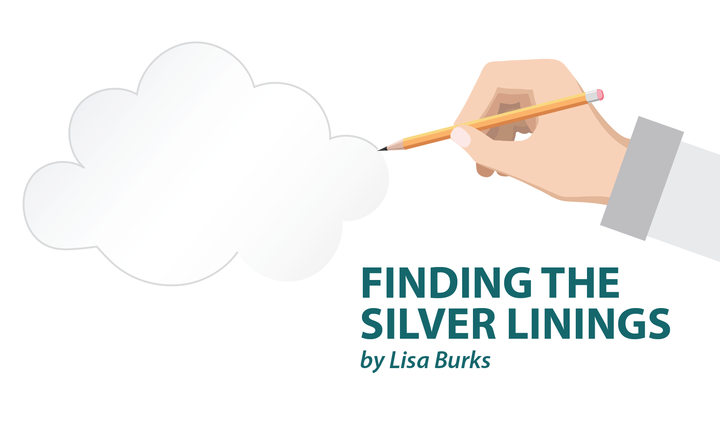 Continuing on from my last column on what to expect when having different venous access procedures, I'll share information about central catheters and implanted ports.
Central catheters
Central catheters are an efficient means of venous access for people who need stronger medications for 29 days or less. Typically, these are used in hospitals for procedures and hospital stays. Interventional radiologists or anesthesiologists usually put these in. I have had four central lines.
Firstly, placing a central line needs to be done in a very sterile environment. Most often, a doctor prefers to give medications to relax or sedate the patient, but the procedure can be done without them. In my experience, it hasn't been that bad.
Like the procedure for peripherally inserted central catheter (PICC) lines, a patient lies on a table to be draped in a sterile field. The doctor uses a special scanner to find the vein to place the catheter. Usually, central lines are placed in the jugular vein in the neck, but they also can be placed in the upper chest's subclavian vein or the femoral vein by the groin. Once the vein is located, the skin around the area is cleaned and prepped. The table the patient lies on is lowered at the head to enlarge the veins.
The only pain is from the initial shots that numb the area. After that, all a patient should feel is pressure. When the procedure is finished, the doctor will put a dressing around the external lumens to protect from germs and to support the line. Taking care of central lines is important. It is very similar to the care for midlines and PICC lines.
Implanted ports
Implanted ports are unlike other venous access strategies that I've discussed. This isn't a procedure, but rather a minor surgery.
A port is a device shaped like a disk under the skin. Typically, it is placed just below the collarbone in the chest, but it also can be placed in the stomach, arms, or even legs if needed. This device has a catheter that directly enters a large vein and ends at the tip of the heart. Don't worry, the device is secured in place so it will not move inside. Implanted ports can remain in place for years!
To have an implanted port placed, a patient must see a general surgeon. The decision to have one placed should be discussed with all of a patient's doctors, and they should be in agreement that this is the best choice. Like with all venous access, implanted ports have risks including irritation, infections, and blood clots. The infection risk is low if your port is properly cared for. Clots also are a low risk. Some doctors will put patients on a small dose of blood thinners, such as warfarin, as a preventive measure.
In most cases, patients can go home after the procedure. Or, they might remain overnight for observation. Typically local anesthesia with sedatives or general anesthesia is used so patients are comfortable. When patients wake up from surgery, they'll have a bandage over the area where the doctor implanted the port. Some pain may be experienced, but it shouldn't be too bad. The incision takes about 5-7 days to heal and remain dry.
Accessing and caring for your implanted port
Unlike other venous access, a port is not accessed all the time. My infusion care team and local hospitals often require specially trained nurses to access ports, but other doctors and hospitals may have different rules. Accessing and caring for the line requires a specific sterile process. It's a good idea to learn the process to ensure that the nurses accessing the port are doing it correctly. Accessing it is almost like getting an IV started, but instead of a nurse looking for a vein to put the catheter in, they locate the port and place a needle directly inside. Taking care of this port is very important!
The port should not be accessed by the same catheter kit for more than seven days. If not in use, it should be flushed with saline and heparin at least once every four weeks to maintain care.
While the port is accessed, the dressing around it should not get wet. When it is not accessed, a patient can return to normal activities and bathe. If infection warning signs occur, such as redness around the area of the port, soreness, or fever, contact a doctor immediately.
Both central line catheters and implanted ports are good options for people with hard-to-find venous access.
***
Note: IBD News Today is strictly a news and information website about the disease. It does not provide medical advice, diagnosis, or treatment. This content is not intended to be a substitute for professional medical advice, diagnosis, or treatment. Always seek the advice of your physician or other qualified health providers with any questions you may have regarding a medical condition. Never disregard professional medical advice or delay in seeking it because of something you have read on this website. The opinions expressed in this column are not those of IBD News Today, or its parent company, BioNews Services, and are intended to spark discussion about issues pertaining to IBD.
We are sorry that this post was not useful for you!
Let us improve this post!
Tell us how we can improve this post?