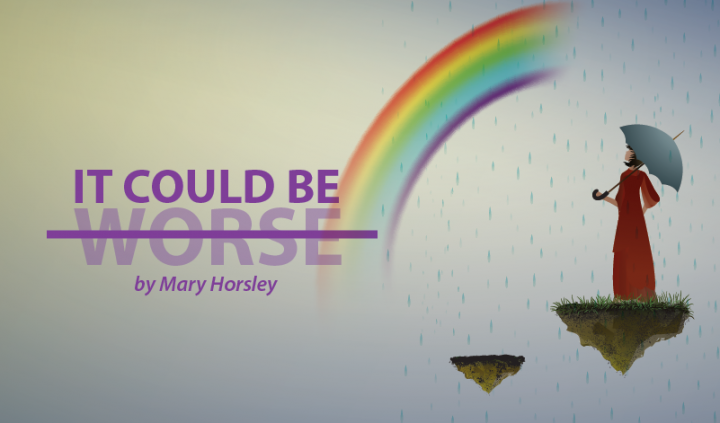 Crohn's disease and ulcerative colitis symptoms and treatment side effects lead to larger problems, such as nausea and vomiting. With IBD, nausea and vomiting are not uncommon, but they can become problematic if not addressed as part of disease management.
I've had issues for years with vomiting, dropping weight, and losing essential nutrients, and it is causing more problems with my Crohn's disease management.
Vomiting and nausea with Crohn's disease and IBD can be due to bowel-wall thickening, strictures, inflammation, obstructions, and medication side effects.
Excessive nausea and vomiting can lead to dehydration, malnutrition, headaches, teeth erosion, and more. Vomiting longer than a day or so is worrisome.
Dehydration is a major concern, as I mentioned in a past column, "Dehydration and Diarrhea with Crohn's Disease and IBD." When the body becomes dehydrated, it can cause more problems such as headaches, dizziness, fatigue, a lack of energy, extreme thirst, muscle cramps, an inability to sweat, and even dry eyes.
As I mention in the column titled, "My Premedication Regimen for Biologic Treatments," Phenergan (promethazine) and similar medications are used to ease nausea and vomiting. Phenergan is a treatment I take daily — especially before biologic medications and before eating. These premedications prevent nausea and vomiting as well as allergy-related symptoms.
In addition to Phenergan, Benadryl (diphenhydramine) and Zofran (ondansetron) have been helpful for me in the past, as well as prochlorperazine, which is my new anti-nausea medication to replace my promethazine prescription.
There are a few other options when dealing with nausea, such as eating small meals, dry crackers, and the like, and ginger mints — or anything with ginger in it — usually settle an upset stomach. Hard candies, like peppermints, can help that nauseous feeling, too.
***
Note: IBD News Today is strictly a news and information website about the disease. It does not provide medical advice, diagnosis, or treatment. This content is not intended to be a substitute for professional medical advice, diagnosis, or treatment. Always seek the advice of your physician or another qualified health provider with any questions you may have regarding a medical condition. Never disregard professional medical advice or delay in seeking it because of something you have read on this website. The opinions expressed in this column are not those of IBD News Today, or its parent company, BioNews Services, and are intended to spark discussion about issues pertaining to IBD.