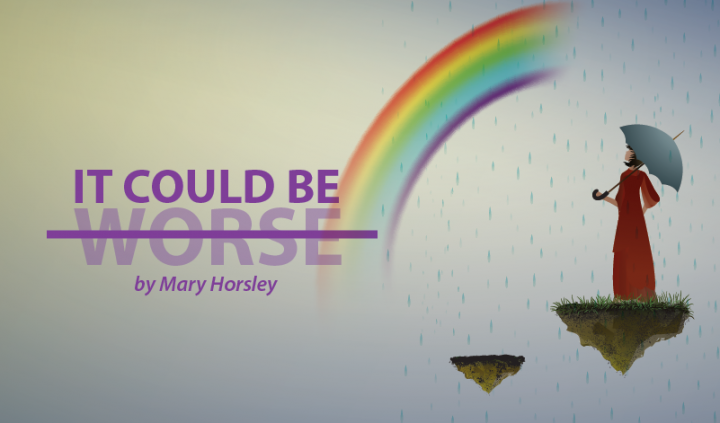 With inflammatory bowel diseases like Crohn's disease or ulcerative colitis, traveling can create tough obstacles for disease management. Being prepared for the worst can make things much easier when you're away from home.
I always have a Crohn's disease essentials and emergency kit in my car, and a large plastic bin filled with supplies, including a change of clothes, extra medication, and anything and everything that I think I could need. I was recently asked what would I bring in a travel kit, and I am planning my first vacation since getting my diagnosis, so it's the perfect time to talk travel with IBD.
Stress, flaring, and uncontrolled symptoms can all make traveling worrisome for IBD patients. Unknown locations, public bathroom use, and unplanned events can create further problems.
But if you're traveling, really traveling, whether it be taking a vacation, going away for the weekend, or moving, you need to plan ahead of time.
There are quite a few things that Crohn's disease patients may want to take with them wherever they go.
I always bring a few days' worth of extra medications, just in case. Running out of medication when out of town can make things even more difficult, as it's a struggle to get them refilled in different locations or states. It is important to leave your medication in their original prescription bottles. I use a pill container for daily use, but when traveling, especially via air travel and going through customs, medication should be kept in their original bottles.
In addition to medication, bring a list of all medications, dosages, and a note from your physician or medical health team. Don't forget your insurance information and the locations your insurance accepts. Your doctor will appreciate being informed of your travel plans when writing their note, and you can question them about any concerns you have.
Planning for travel with IBD also means checking disease remission, updating vaccinations and emergency contact numbers for your care team before you go, planning food and rest breaks, and knowing hospital locations.
IBD warriors have diets individually tailored to their disease. We know which foods to eat and avoid. Traveling makes planning meals harder, so paying attention to what and where you are eating can help prevent tummy troubles while away from home.
Bathrooms, especially public bathrooms, are not fun for me to plan around. Traveling to unexpected locations, and finding a bathroom before an accident can be very stressful to deal with. Sometimes accidents happen, and being prepared takes away some of the added stress.
The "Can't Wait Card" can be helpful when public bathrooms are not readily available. Remember to check state laws for where this card is usable. In many U.S. states, Ally's Law allows IBD patients to use any public or private restroom, even employee restrooms when necessary. Under the legislation, also known as the Restroom Access Act, fines can be imposed on those who refuse to cooperate.
Other things to bring are changes of clothing, baby wipes, hand sanitizer, water, and snacks. Each of these items can make or break a trip for me. I try to be as relaxed as possible, but traveling with stress and IBD can make things that much worse for my mental and physical state.
The only other suggestion I can make is to have fun and enjoy yourself as much as you can.
My experiences may be different from yours, but you can't be too prepared for what could happen with IBD.
***
Note: IBD News Today is strictly a news and information website about the disease. It does not provide medical advice, diagnosis, or treatment. This content is not intended to be a substitute for professional medical advice, diagnosis, or treatment. Always seek the advice of your physician or another qualified health provider with any questions you may have regarding a medical condition. Never disregard professional medical advice or delay in seeking it because of something you have read on this website. The opinions expressed in this column are not those of IBD News Today, or its parent company, BioNews Services, and are intended to spark discussion about issues pertaining to IBD.