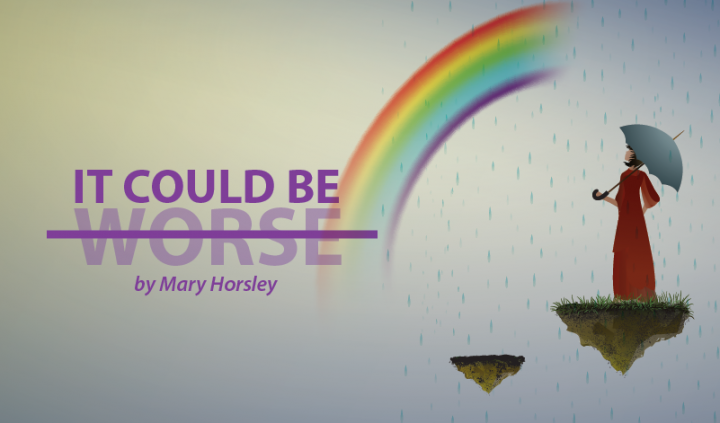 Inflammatory bowel disease (IBD), Crohn's disease, and ulcerative colitis often come with comorbid conditions, which can be described as secondary health problems. Comorbidity means that more than one disease (a comorbid condition) can occur in a patient's body. (Multimorbidity refers to more than two diseases manifesting in the same patient.)
Crohn's disease and ulcerative colitis patients have to worry about many other conditions piggybacking on their illness, including additional chronic diseases and extraintestinal manifestations.
Doctors diagnosed me with Crohn's disease in 2016. Later, they diagnosed me with fibromyalgia, chronic migraines, depression, anxiety, and more. And my medical care team and I have been talking costochondritis lately. Put simply, I am a multimorbidity patient. I have found in IBD forums that it is pretty common to say that "you cannot just have one illness."
Additional diagnoses are not always directly caused by IBD. Regardless, secondary conditions work alongside extraintestinal manifestations and can complicate IBD management and inflammation.
Delineating potential diseases for the general IBD population is not easy, as each patient has symptoms and manifestations individual to their disease and body. No two patients suffer the same symptoms, so getting a Crohn's disease diagnosis can take years for some patients; adding additional comorbid conditions can make it extra difficult to differentiate between diagnoses' symptoms and the diagnoses' respective management plans' side effects.
Following are some of IBD's comorbid conditions to be aware of:
Fistulas and obstructions
Colorectal cancer
Osteoporosis

Osteoporosis, a bone disease, can be caused by corticosteroid treatments, plus nutritional and vitamin deficiencies, which lead to bone density degeneration.

Mary Horsley has worn braces for joint pain resulting from osteoporosis. (Courtesy of Mary Horsley)

Depression and anxiety

Worrying about symptoms, urgency, IBD-related sicknesses, and the disease itself can cause severe mental health problems.

Mary Horsley at a mental health therapy appointment. (Photo by Mary Horsley)

Migraines

Crohn's causes inflammation in the body, and migraines are inflammation-related. So, the two conditions often intertwine.

(Photo by Mary Horsley)

Kidney, liver, and gallbladder problems

Liver disease, kidney stones, and gallstones are all risks for IBD patients. I have to get blood work done regularly to check my liver and kidney function, which my harsh Crohn's disease medications could damage.

Fibromyalgia

Although there are no statistics to be found on this potential comorbid condition, I know I have found my fibromyalgia and Crohn's disease symptoms absolutely correlate. When inflammation surges my IBD, my fibromyalgia symptoms flare as well.

Costochondritis

Costochondritis, or inflammation of the rib cartilage, can occur with many other inflammation-related conditions, including fibromyalgia and irritable bowel conditions.
Although not all patients suffer IBD in the same way, knowing how your body may be affected by other comorbidities in the future can be helpful for disease management. Keep an eye out for those comorbidities' symptoms. Discussing symptoms and other extraintestinal problems with your care team is vital.
***
Note: IBD News Today is strictly a news and information website about the disease. It does not provide medical advice, diagnosis, or treatment. This content is not intended to be a substitute for professional medical advice, diagnosis, or treatment. Always seek the advice of your physician or other qualified health providers with any questions you may have regarding a medical condition. Never disregard professional medical advice or delay in seeking it because of something you have read on this website. The opinions expressed in this column are not those of IBD News Today or its parent company, BioNews Services, and are intended to spark discussion about issues pertaining to inflammatory bowel disease.