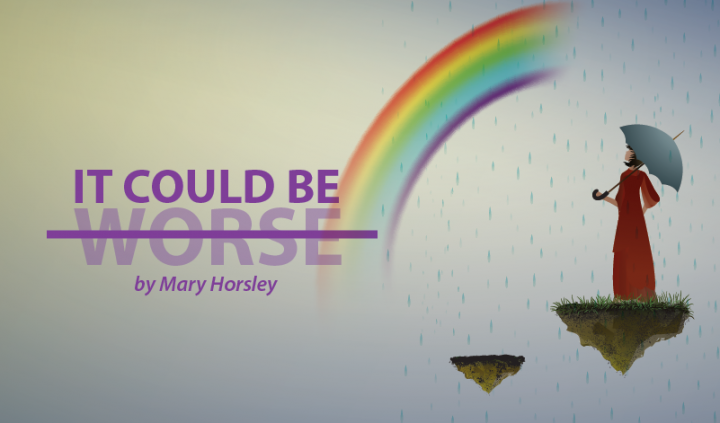 After getting a Crohn's disease diagnosis, the next step is finding out where to go from there. I like to describe this as letting my disease, my advocacy, and my patient perspective become my passion.
By letting my the disease become my passion, my patient perspective has helped me and others in several ways. This happens by understanding and helping with IBD, and sharing IBD information while educating others.
Following are a few ways I have allowed my disease become my passion:
Education
Before or after diagnosis, Crohn's disease education becomes the norm. In researching IBD — both Crohn's disease and ulcerative colitis — you can educate yourself about almost everything. You will never know what you will experience personally, as each IBD warrior will suffer a disease and symptoms individual to them.
I looked up everything and anything Crohn's- and IBD-related to find out as much as I could about my disease, my new lifestyle, what to expect, and how to explain and manage it. I researched symptoms, scope procedures, emergency procedures, surgeries, and medications. I looked up food to avoid, diets to try, plus herbal and alternative remedies. I have studied my blood test and stool test results, and have investigated clinical studies and patient trials. I have explored online forums, Crohn's disease blogs, and patient sources.
By educating myself about Crohn's disease and IBD, I have somewhat prepared myself for what could happen. Learning all aspects of your Crohn's disease management not only helps you know what is going on inside your body but also helps your doctor understand how you manage your IBD and what future steps are needed.
Advocacy
Through advocacy, supporting IBD has become something I enjoy. There are a number of ways that you can help advocate for Crohn's disease, ulcerative colitis, and IBD.
Fundraising
Donating
Donate personally.
Share a Crohn's disease charity and a fundraising page on social media.
Set a personal goal or create an event to raise funds for Crohn's disease and IBD.
I have attended one Take Steps walk for Crohn's disease and ulcerative colitis. I have created my own Crohn's disease fundraising page for Cure for IBD, and I try to volunteer and share when I can. Advocacy brings awareness, and awareness can help bring a cure for IBD.
Sharing
Sharing your Crohn's or colitis journey can be a great way to help advocate and educate, allowing others to view your patient perspective. Sharing social media posts, blogs, vlogs, or images can help bring awareness to your invisible illness, and it gives insight into the growing IBD community. If sharing your journey is not ideal, you can find private support groups and communities to share your story. Social media is a great way to find other Crohn's disease warriors with whom you can relate.
I began sharing my journey when Crohn's disease became the main focus of my life. I began writing my personal blog — sharing and educating myself about IBD — before my diagnosis. Following the diagnosis, it became my passion. I share my patient perspective and joined online communities and support groups. I try to join fundraising events and share ways to raise money for the cure. And as you can see through IBD News Today, I try to be helpful to others suffering through IBD by researching and sharing IBD-related articles.
So, whether you have a new diagnosis or old, you can always find ways to let your disease become your passion, your motivator, your reason for awareness.
My Crohn's disease experiences may be different from yours, but you never can be too prepared or educated, and there are always ways to help.
***
Note: IBD News Today is strictly a news and information website about the disease. It does not provide medical advice, diagnosis, or treatment. This content is not intended to be a substitute for professional medical advice, diagnosis, or treatment. Always seek the advice of your physician or other qualified health providers with any questions you may have regarding a medical condition. Never disregard professional medical advice or delay in seeking it because of something you have read on this website. The opinions expressed in this column are not those of IBD News Today, or its parent company, BioNews Services, and are intended to spark discussion about issues pertaining to IBD.