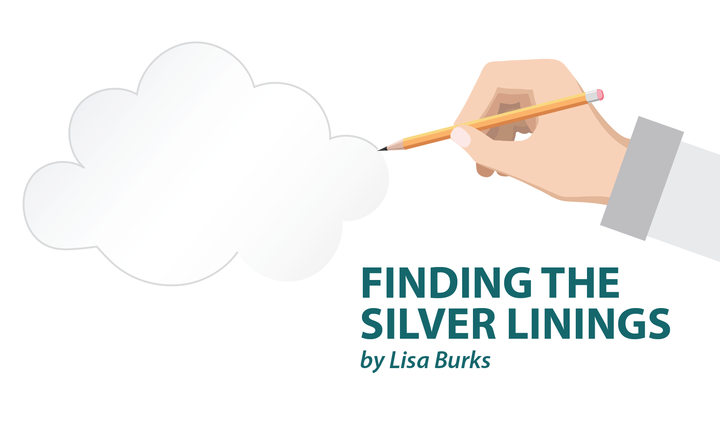 Crohn's disease is more than simply a digestive disease of the stomach. Many debilitating conditions and symptoms can occur outside of the digestive tract. For instance, one of the many symptoms that people with Crohn's battle daily is severe fatigue. Not only does exhaustion affect the body physically, but mentally as well, severely interfering with quality of life.
As someone living with Crohn's, I am all too familiar with living with extreme exhaustion! There are many days where I wake up and am barely able to get out of my bed — despite getting enough sleep. Even trying to do the most basic activities, like showering or doing the dishes, makes me feel as if I just finished competing in a marathon. For many people with Crohn's, fighting the feeling of consistent fatigue is a real challenge. There are two reasons for the daily fatigue.
Fatigue from lack of sleep
Not being able to get enough sleep at night is the leading contributor to dealing with daytime fatigue. There are a numerous causes for daytime fatigue, the top reason being insomnia. Insomnia is the inability to fall asleep or get rest. Factors that can cause insomnia include high stress levels, depression, pain, certain medical conditions  and medication side effects.
Crohn's also plays a part in getting in the way of a good night's sleep. Frequent and at times emergent trips to the bathroom are common for us Crohnies — whether during the day or night. Stomach cramping, bloating and discomfort also makes it hard to find positions to become relaxed enough to fall asleep. If stomach discomfort, nausea or pain is keeping you up, try putting several hours between your dinner time and when you plan on laying down for the night. That way, your digestive track will not be active while you are trying to sleep.
Crohn's is an autoimmune disease. While more complex conditions can be present playing a part in this problem, there are some fairly common reasons to look into first.
Malnutrition
Crohn's disease can spread throughout the entire digestive system, interfering with how it functions. Malnutrition is when there is a lack of essential proteins, nutrients, carbohydrates and minerals that the body needs to function properly. Because Crohn's affects various portions of the digestive tract differently, it's hard for the body to absorb vital nutrients and minerals from foods. When your body doesn't have the proper amount of nutrients, it isn't able to function properly. This can definitely cause fatigue. It is fairly common for people with Crohn's to be deficient in iron, vitamin B12 and vitamin D levels.
I have had trouble with malnutrition for a long time, even with eating a pretty healthy diet. My doctor added supplemental nutrient shakes, such as "Ensure" or "Boost," to my diet to help me body regain what all my body loses. Taking vitamin supplements that can be found at most grocery or health food stores can also help offset malnutrition. In some cases, when certain nutrient levels are too low, a doctor can order prescription-strength supplements.
How to get that energy back
So what can you do to help restore or improve your energy? It comes down to your specialists determining the exact cause of your exhaustion. Your doctor will likely order a variety of blood work to check for anemia, malnutrition, active inflammation, and a metabolic panel for possible problems. In the meantime, other factors that may cause fatigue should be investigated, such as recent changes in your life, new symptoms or any medication changes. Medications can easily change sleeping habits, especially steroids that are commonly used for treating Crohn's flares.
Communicating with your doctors is very important so they can closely to monitor your disease and help. Hopefully, with their help and proper treatment, your energy levels will return and you can more easily catch more Zzz's.
***
Note: IBD News Today is strictly a news and information website about the disease. It does not provide medical advice, diagnosis, or treatment. This content is not intended to be a substitute for professional medical advice, diagnosis, or treatment. Always seek the advice of your physician or other qualified health provider with any questions you may have regarding a medical condition. Never disregard professional medical advice or delay in seeking it because of something you have read on this website. The opinions expressed in this column are not those of IBD News Today, or its parent company, BioNews Services, and are intended to spark discussion about issues pertaining to IBD.
We are sorry that this post was not useful for you!
Let us improve this post!
Tell us how we can improve this post?