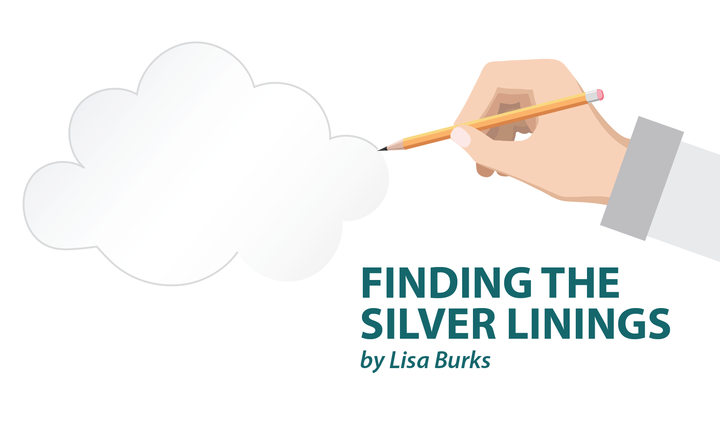 Crohn's disease can be fairly complicated, making it difficult for some patients to explain what the disease is, and what caused it. With Crohn's, there are two reasons why a person's lifestyle is affected so much. The first reason is the disease itself, and the daily symptoms that limit what a person is able to do. The second is trying to be prepared for the possible complications that can arise at any time.
One of the many possible complications of Crohn's disease is intestinal obstruction. If you think that sounds bad, you're right! An intestinal obstruction is one of the more dangerous complications someone with Crohn's can experience. Obstructions can be fatal if not caught and treated early.
An intestinal obstruction occurs when the small or large intestine is blocked, either by solid matter or due to swelling. The obstruction can be partial or total, preventing the passage of fluids and digested food. The dangers appear when the obstruction stops solids and liquids from passing, because this allows gastric acids and gas to build behind the site of the obstruction. If enough pressure builds up, the intestine could rupture and that can be deadly! That is why getting treatment started fast is vital. Treatment depends on the type of obstruction and its cause.
My first obstruction
Within the first year of being diagnosed with Crohn's disease, my symptoms were nowhere near being under control, and I experienced an intestinal obstruction.
I remember that, over the course of several days, my nausea and abdominal pain was more than usual. Moving around was becoming increasingly hard, as each step brought sharp pains throughout my stomach. One morning those symptoms significantly intensified: I was throwing up, and my stomach seemed swollen. The pain was so intense I could barely move around. I called my doctor and he sent me directly to the ER. There some X-rays and an abdominal CT scan were taken to determine what was wrong, and sure enough, I had a completely obstructed large intestine.
In my case, the obstruction was caused by an excessive amount of swelling in the intestines. I was immediately started on high doses of IV steroids to reduce the swelling, pain/nausea meds to help with the symptoms, and antibiotics to treat/prevent infection due to the obstruction. My GI doctor also started me on a "bowel rest." This means nothing to eat or drink for an extended period, giving the digestive system time to settle down and the medications time to work. I didn't mind the bowel rest, because I wasn't interested in drinking or eating much, anyway. To make sure I stayed hydrated, I was given fluids by IV.
I will remember forever the searing pain across my abdomen when sitting or standing. Lying down was the only position I felt semi-comfortable in. My doctors wanted to do a colonoscopy to see inside my intestines, but it took almost two weeks before the swelling went down enough to have one. That scope showed the reason for the obstruction: a large part of my colon was severely diseased and damaged by my Crohn's. Thankfully, the obstruction resolved and I was able to go home.
Take warning signs seriously
A severe complication like a bowel obstruction can do permanent damage to the intestines. If this occurs, a surgeon will need to operate to remove the dead tissue and rejoin the two healthy ends of your intestine, a procedure known as intestinal resection. The doctors warned me that, given how diseased a portion of my intestines were, another obstruction could happen at any time, and possibly be even more dangerous. I ended up needing surgery less than a month later to remove almost two feet of my large intestine.
You shouldn't ignore the symptoms of an intestinal obstruction. Call your doctor or go to a emergency room right away if you think like you may have a obstruction. The sooner you get proper treatment, the better!
***
Note: IBD News Today is strictly a news and information website about the disease. It does not provide medical advice, diagnosis, or treatment. This content is not intended to be a substitute for professional medical advice, diagnosis, or treatment. Always seek the advice of your physician or other qualified health provider with any questions you may have regarding a medical condition. Never disregard professional medical advice or delay in seeking it because of something you have read on this website. The opinions expressed in this column are not those of IBD News Today, or its parent company, BioNews Services, and are intended to spark discussion about issues pertaining to IBD.
We are sorry that this post was not useful for you!
Let us improve this post!
Tell us how we can improve this post?