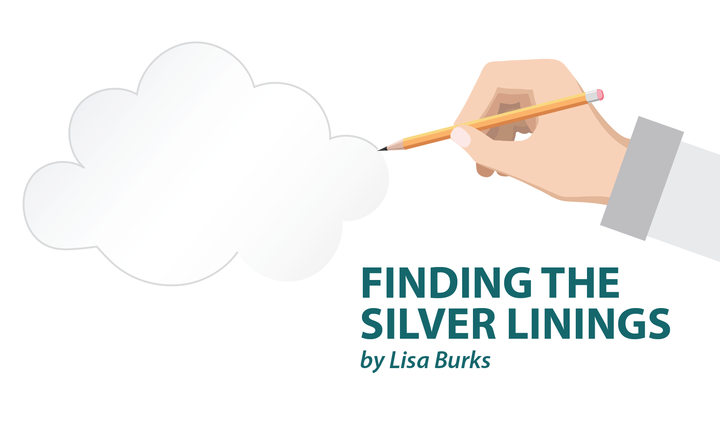 Steroids are one of the medications used to treat Crohn's disease, you may remember from my last column.
In fact, they are one of THE go-to medications a doctor prescribes for someone having a bad Crohn's flare.
Wait, aren't steroids for athletes?
When I say steroids, I'm not talking about the kind athletes use to buff up. Those are anabolic steroids, and they will do absolutely nothing for people with medical conditions like Crohn's. The type of steroid that can help with such diseases is corticosteroids.
Cortico-what?
Corticosteroids are strong anti-inflammatory medications. They have many uses, including treating inflammatory diseases, auto-immune diseases, joint and muscle conditions, allergies, and respiratory diseases.
Prednisone is one of the most prescribed steroids. Almost everyone with Crohn's will take it at some point. Crohn's causes severe inflammation in the digestive system, and steroids can reduce the swelling and relieve the symptoms fairly quickly. Although a big help in treating flares, steroids come with a long list of side effects, however.
How long of a list?
Typically steroids are used in short bursts because of the side effects. In fact, the longer you are on them, the more they affect your body.
Common side effects can include trouble sleeping, increased appetite and weight gain, irritability, bruising and acne. Usually these manifestations are mild and go away quickly. But the longer you are on steroids, the more likely you'll experience these effects.
When you have a lot of steroid bursts, or ones that last a long time — more than a few weeks — the drugs can lead to osteoporosis or cataracts. I found out the hard way.
One burst too many
I have taken steroids off and on my entire life because I have severe asthma. It wasn't until I was 18 that I began staying on a constant dose of prednisone because my asthma was so bad.
I was wearing oxygen in a wheelchair, my lungs functioning at 30 percent of what they should have been. I was receiving both oral and IV steroids, which worsens the side effects, so I was in and out of the hospital.
The steroids were taking a major toll on my body. In fact, it was apparent to anyone who looked at me and knew anything about steroids that I was on a lot of them. I gained over 100 pounds, had severe moon face, bruises all over, was weak and suffered from insomnia. By age 20 I had developed cataracts and been diagnosed with osteopenia, the beginning stages of osteoporosis.
I had been on prednisone for five years when I started having deep bone pain. I went to stand up one day and felt a pop, followed by pain. At first I thought it was a sprain, but the scans came back showing avascular necrosis (AVN) in the joint.
Avascular necrosis is a lesser-known severe effect of taking high doses of steroids too long. It involves blood no longer flowing to a joint, leading to bone marrow dying and the joint collapsing.
Within two years, doctors found AVN in my right elbow, both hips and both shoulders. I was 24 when I had my first joint replacement: my right hip. The pain was horrible, and took about five months to recover from.
I didn't have much of a break because the next year I needed both my shoulders replaced, just 7 months apart.  In the past eight years, one by one my joints were replaced with titanium prosthetics. Several of the prosthetics either broke or dislocated, requiring me to have repeat joint replacements. I have had eight replacements so far.
All you can do is keep moving forward
In 2013 I had a procedure called an bronchial thermoplasty that has really helped me control my asthma. My lung function rose to the 80 percent range, and today I'm able to walk without oxygen.
Best of all, I was able to start tapering off my prednisone. In fact, my doctors were planning to get me off steriods completely. I was three weeks away from that happening when fate stepped in, in August 2014. That was when my journey with Crohn's began. Ever since, the steroids I've taken have been to help with Crohn's. I am still on prednisone — but at a very low dose.
This is not meant to discourage you from taking a steroid when you need one. Steroids can mean the difference between life and death sometimes. Short bursts when required can be perfectly safe. Steroids can be a miracle drug, but using them can also be a Catch 22.
***
Note: IBD News Today is strictly a news and information website about the disease. It does not provide medical advice, diagnosis, or treatment. This content is not intended to be a substitute for professional medical advice, diagnosis, or treatment. Always seek the advice of your physician or other qualified health provider with any questions you may have regarding a medical condition. Never disregard professional medical advice or delay in seeking it because of something you have read on this website. The opinions expressed in this column are not those of IBD News Today, or its parent company, BioNews Services, and are intended to spark discussion about issues pertaining to IBD.