Inflammatory bowel disease (IBD), a disease that includes both ulcerative colitis and Crohn's disease, is a debilitating disease that affects people worldwide. These inflammatory, autoimmune conditions strike the digestive tract, and still pose major unmet medical needs for those diagnosed with them. However, doctors, scientists and biotech companies have been working to reduce the burden of IBD on patients and have made tremendous strides in 2014. These are the top 14 IBD articles of 2014 from IBD News Today:
#14. "Rare Mouth Ulcer Might Indicate Crohn's Disease"
A new possible marker for Crohn's disease has been identified in a recent study entitled, "Buccal localization of Crohn's disease with long-term infliximab therapy: a case report," the presence of Cheilitis granulomatosa lesions in the mouth. The symptom is characterized by chronic swelling of the lips and ulceration due to granulomatous inflammation, and is often associated with Melkersson-Rosenthal syndrome, however, it can also be a unique early manifestation of Crohn's disease.
#13. "Obesity Triggers Autoimmune Diseases Like Crohn's Disease, Study Says"
Obesity plays a major role in triggering and also prolonging autoimmune diseases due to the presence of adipokines in the system, as found by Prof. Yehuda Shoenfeld, the Laura Schwarz-Kipp Chair for Research of Autoimmune Diseases at Tel Aviv University. Autoimmune diseases such as Crohn's disease and multiple sclerosis result from the immune system attacking its own body, and obesity triggers a breakdown of the body's protective self-tolerance, which creates the ideal opportunity for these types of diseases to evolve.
#12. "Celltrion Healthcare Presents Clinical Data Showing That Inflammatory Bowel Disease Patients Should Be Treated With Biosimilar Monoclonal Antibody (mAb) Infliximab"
During the 2014 United European Gastroenterology (UEGW) meeting, Celltrion Healthcare's satellite symposium provided data demonstrating the benefits of treating IBD patients with the biosimilar monoclonal antibody (mAb) infliximab, based on studies from Professor of Gastroenterology at University of Oslo in Norway, Jørgen Jahnsen. The recommended therapy is an anti-TNF treatment suitable for patients with IBD12, which is considered a treatment for controlling disease symptoms over the long term.
#11. "SetPoint Starts Trial on Bioelectronic Therapy for Crohn's Disease"
Biotech company SetPoint Medical, which is dedicated to developing therapies for IBD, has started the safety and efficacy evaluation for its novel treatment for Crohn's disease. The trial is being conducted with patients suffering from moderately-to-severely active Crohn's despite treatment with a tumor necrosis factor (TNF) antagonist drug in five different research centers in Europe. The investigators, who announced the study at the annual "Advances in Inflammatory Bowel Diseases" conference, will stimulate the patients' vagus nerve with an implanted device in order to activate the natural inflammatory reflex of the body and induce the production of the systemic anti-inflammatory effect.
#10. "Further Data Support Safety, Efficacy of Takeda's Entyvio for UC, Crohn's"
In the wake of the recent launch of its therapy Entyvio (vedolizumab), Takeda Pharmaceuticals, one of the companies on the forefront of treating ulcerative colitis and Crohn's disease, presented the latest data for an open-label extension phase 3 study of patients receiving Entyvio for a total of two years. Details of the study, GEMINI LTS (Long-Term Safety), was open for debate in three presentations at the 21st United European Gastroenterology Week (UEGW) in Vienna, Austria, and in another abstract.
#9. "Common CMV Virus May Cause Inflammatory Bowel Disease"
Cytomegalovirus (CMV), a common virus that rarely causes symptoms, is present in severe cases of IBD and latent forms of the virus can be reactivated in immunocompromised individuals, as concluded by a research conducted at the Inflammatory Bowel Disease Clinic at the University Hospital in Madrid, Spain. The findings suggest that CMV infection is associated with IBD, leading the Center for the Biology of Chronic Disease (CBCD) to recommend two natural cytomegalovirus remedies.
#8. "New IBD Researchers Connect Crohn's Disease With Cervical Neoplasia"
A two-way link between Crohn's disease and uterine cervix neoplastic lesions has been found and reported on in a study entitled, "Inflammatory Bowel Disease and Cervical Neoplasia: A Population-Based Nationwide Cohort Study" and published in the Clinical Gastroenterology and Hepatology journal. The authors found that women who suffer from Crohn's disease have an increased risk of cervical dysplasia and cancer, and recommended that female patients with IBD should be encouraged to follow a screening program for cervical neoplasia.  Clinicians should also be aware of the slightly increased risk of HPV-related cervical lesions in IBD patients.
#7. "Low Dose Naltrexone May Alleviate Crohn's Disease Symptoms"
Low dose naltrexone in 4.5 mg doses has been shown effective in reversing immunosuppressive effects by blocking opioid receptors. For patients with incurable diseases, new treatments to help maintain symptom remission can provide hope for living a more comfortable life, and low dose naltrexone has been under investigation to offer this type of relief to those with Crohn's disease. However, its use is still considered controversial due to the small number of studies that have been conducted and their inconclusive results, reason why this study had such a major impact.
#6. "New Survey Suggests Biologics Could Be the New Vanguard For Treating Crohn's Disease, Ulcerative Colitis"
The "Crohn's Disease and Ulcerative Colitis: U.S. Physician and Payer Perspectives on Established and Recently Launched Biologics, Emerging Novel Agents and Biosimilars" survey, which included both gastroenterologists and payers, revealed that biologics constitute the newest treatment for both Crohn's disease (CD) and ulcerative colitis. The survey was meant to evaluate the current use of biologics and the perception on the future role of biosimilar versions in patients' treatments.
#5. "New Crohn's Disease Oral Antisense Therapy Data to Reveal Promising Results"
An investigational drug being developed by Celgene International Sàrl may offer a promising therapy for Crohn's disease, according to data presented at the United European Gastroenterology Week in Vienna, Austria, in the Section dedicated to New drugs for Inflammatory Bowel Disease. Celgene's presentation focused on results from a phase II clinical trial that evaluated its oral, topically active Smad7 antisense oligonucleotide, called Mongersen, in patients with active disease.
#4. "Environment a Major Factor for Crohn's Disease Says Genetic Study"
One of the first studies to include children who suffer from Crohn's disease uncovered genetic information that could lead to more treatment and management options for this debilitating condition. The research conducted at the Center for Genomic and Experimental Medicine at the University of Edinburgh identified characteristic chemical alterations in the DNA of Crohn's patients. The findings not only hint at a simpler way to diagnose this type of IBD, but reveal new information on how the disease progresses along with potential genetic targets for advancements on treatment.
#3. "Crohn's Disease Patients Appear To Be On The Rise, According To NYC Gastroenterologist"
Dr. Shawn Khodadadian of Manhattan Gastroenterology highlighted in October that more patients are being treated for Crohn's disease now than ever before. In addition, the physician believes that the increase is related to more efficient, official diagnoses of the disease and greater awareness among the general public. The increase in diagnoses is leading more and more people to look for information about how to identify the disease.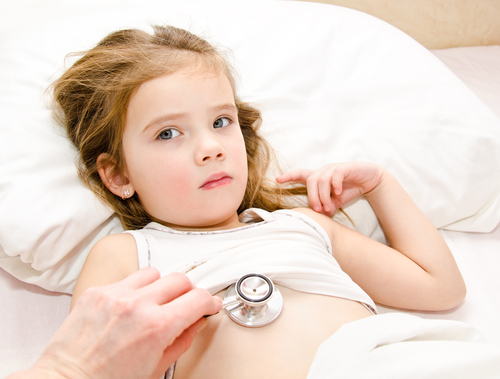 #2. "Heart Attack, Stroke, Diabetes Could Be Avoided Through a Healthy Gut Microbiome"
Maintaining a healthy gut microbiome is a way of preventing metabolic syndrome, according to a study entitled "Intestinal Epithelial Cell Toll-like Receptor 5 Regulates the Intestinal Microbiota to Prevent Low-Grade Inflammation and Metabolic Syndrome in Mice." The research published in the Gastroenterology journal revealed that a healthy gut microbiome may help people avoid more severe conditions, such as heart attacks, stroke, and diabetes.
#1. "4D Pharma To Begin Trials on Two Novel IBS and Pediatric Crohn's Disease Treatments Next Year"
Two new clinical trials designed to test novel treatments for irritable bowel syndrome (IBS) and pediatric Crohn's disease (PCD) were announced by the pharmaceutical company 4D Pharma, and are scheduled to begin during the second quarter of 2015. Focused on evaluating the safety and tolerability of the products, the two trials will test Blautix to treat IBS and Thetanix to treat PCD. In addition, further studies are planned to assess the clinical effects of the drugs on PCD patients, healthy volunteers, and symptomatic IBS patients, respectively.
2014 has been a year in which new breakthroughs into understanding and treating IBD have been unveiled. While it is now known that there are increasingly more patients suffering from the disease, scientists have also been able to uncover new insights into the underlying cause of IBD, and the biopharmaceutical industry has been working to improve the therapeutic options for IBD patients.
We are sorry that this post was not useful for you!
Let us improve this post!
Tell us how we can improve this post?