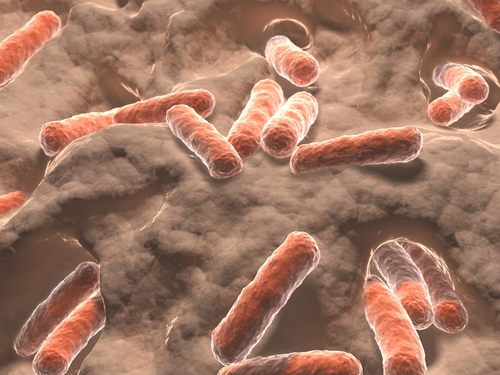 ENTEROME Bioscience SA, a company currently developing new drugs and diagnostic tools for microbiome-related disorders, recently announced a key collaboration with AbbVie. The partnership aims to develop further diagnostic products to support personalized therapies and drugs for the treatment of diseases linked to microbiome composition alterations, including Inflammatory Bowel Diseases (IBD) and metabolic diseases.
As part of the new partnership, ENTEROME's leading expertise in treating the gut microbiome will be combined with AbbVie's extensive knowledge of treatment of Inflammatory Bowel Disease (IBD) to co-create a routine monitoring device for Crohn's disease, which will monitor patients' gut microbiome and assess disease progression and response to therapeutics.
Pierre Belichard, Chief Executive Officer of Enterome added, "The development of a new treatment paradigm in IBD depends on tight control that can only be achieved via accurate, routine disease activity measurement. Access to these data may allow the treating physician to prevent symptomatic relapse through early intervention and to avoid the potential over-use of therapeutics when not necessary. The ability to analyze accurately changes in the gut microbiome provides an ideal solution for the routine monitoring of IBD and other important diseases. This development partnership, along with the others that we have signed in recent months, demonstrates a strong and growing interest from a broad range of healthcare companies in our microbiome-based approach to disease monitoring and management. With this leading technology, we intend to grasp the substantial opportunity the microbiome provides to develop more-effective therapeutic approaches for a broad range of important diseases."
Inflammatory bowel disease comprises a group of diseases characterized by chronic inflammation, particularly of the colon and small intestine. The two main types of IBD are Crohn's disease (CD) and Ulcerative Colitis (UC). CD currently affects millions of patients who have very few available diagnostic tools to allow for a non-invasive monitoring of disease progression and response to therapeutics. This new venture offers the possibility of a next-generation diagnostic tool that could allow physicians to adjust treatment options on the fly, thus improving patient outcomes.
We are sorry that this post was not useful for you!
Let us improve this post!
Tell us how we can improve this post?