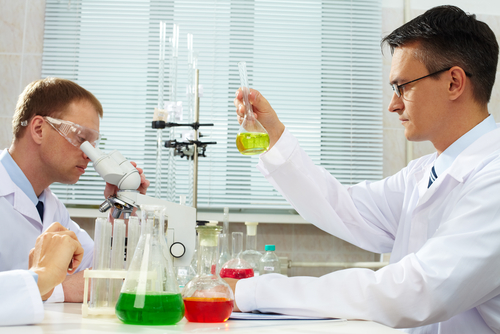 Takeda Pharmaceuticals, which is on the forefront of treating ulcerative colitis and Crohn's disease with the newly launched Entyvio (vedolizumab), will present data concerning the open-label extension phase 3 study of patients receiving Entyvio for a total of two years. The study, GEMINI LTS (Long-Term Safety), will be discussed in three presentations at the 21st United European Gastroenterology Week (UEGW) in Vienna, Austria, and related data will be presented in another abstract.
"Ulcerative colitis and Crohn's disease are chronic diseases that can have a serious impact on patients. As physicians, our aim is to help patients achieve and maintain disease remission," said Dr. Severine Vermeire,  of the University Hospitals Leuven in Belgium, in a news article from Drug Discovery & Development Magazine. "Current findings from the long-term extension study add to the evidence bank of vedolizumab as a long-term treatment option for people with ulcerative colitis and Crohn's disease."
A preview of findings has already been discussed. The majority of Crohn's disease patients who enrolled in GEMINI LTS (after completing or withdrawing from GEMINI 2) saw a benefit from continuing treatment. Clinical remission was achieved by 61% and 74% of patients at weeks 52 and 104, respectively, and a clinical response was seen in 81% and 74% of patients, respectively.
The same was true for ulcerative colitis patients, who enrolled in  GEMINI LTS following GEMINI 1. Clinical remission was achieved by 66% and 73% of patients at 52 and 104 weeks, respectively, and 79% and 80% of patients saw a clinical response, respectively.
During GEMINI LTS, vedolizumab was administered intravenously every four weeks in doses of 300 mg each. As a gut-selective humanized monoclonal antibody, vedolizumab is indicated to treat adults with moderately to severely active ulcerative colitis or Crohn's disease who have not responded to conventional therapy or TNF-a antagonists.
"We are focused on the ongoing study of vedolizumab for ulcerative colitis and Crohn's disease, with a goal of continuing to identify how we can further support the patient and professional communities," said Michael Smyth, Vice President of Global Medical Head, General Medicine, at Takeda. "It is therefore encouraging to see initial data from the ongoing long-term extension study that explores the possible utility of vedolizumab [dosed every four weeks] for some patients."
Takeda focused on the safety and efficacy of vedolizumab during GEMINI 1 and 2. It was found infection rates and adverse events were similar between patients treated with vedolizumab or concomitantly with corticosteroids. The one exception was nasopharyngitis, which was reported more often in patients taking only vedolizumab.
Following some of the patients who discontinued GEMINI 1 and 2 due to a loss of treatment efficacy during the maintenance phase after receiving vedolizumab every eight weeks, Takeda determined adverse events did not increase as a result of the more-frequent dosing regimen of GEMINI LTS.
Considering the data to be presented at the conference, it is apparent why Entyvio is accepted by clinicians. Clinical studies show that vedolizumab is effective for inducing remission of ulcerative colitis and Crohn's disease while remaining safe for patient use.