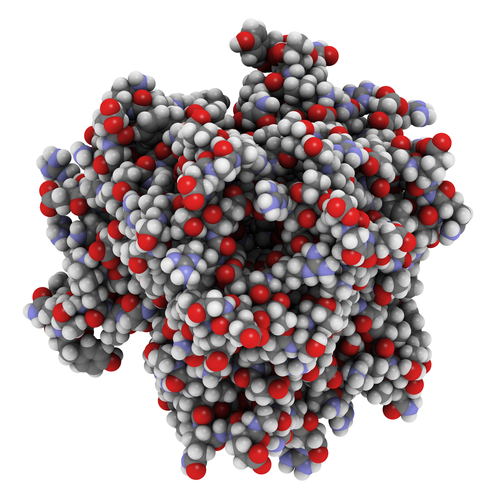 Anti-tumor necrosis factor-α (TNF-Alpha) has been further established as an effective treatment for children who suffer from Crohn's disease (CD), as evaluated by a recent multi-institute survey. The results were published in the journal Pediatrics, compiling the collection of data from the ImproveCareNow (ICN) program, led by Christopher B. Forrest, MD, PhD, from the Department of Pediatrics at the Children's Hospital of Philadelphia, Pennsylvania.
The ICN program consists of a compilation of physicians' opinions, data, and results about the treatment of CD. It included information on patients with moderate to severe CD, assessed at 10 to 16 weeks, collected from April 2007 to March 2012. The positive results may now offer additional assurance for physicians who are still reluctant to prescribe the expensive biologic to children.
The survey demonstrated that anti-TNF-Alpha therapy was able to achieve clinical and corticosteroid-free remission, since the rate rations were 1.53 for clinical remission and 1.74 for corticosteroid-free remission, during the 26-week period after the treatment. The data confirmed the conclusions reached during the REACH trial, a multicenter, randomized, open-label, controlled trial performed with pediatric patients, as well as the SONIC trial, performed with adults.
"Like an open-labeled randomized trial, the effect of treatment initiation in our nonrandomized trials tests the combination of pharmacological and behavioral effects induced by treatment awareness among clinicians and participants," explained the study authors. "Both patients and clinicians were aware of the decision to use biologic therapy. For this reason, we preferred the use of the sPCDAI [Short Pediatric Crohn's Disease Activity Index] over the Physician Global Assessment of Disease Severity."
However, the study didn't include data on the negative effects of the biologic therapy. The endoscopy performed to assess the results did not confirm symptom relief, as expected. Moreover, the Short Pediatric Crohn's Disease Activity Index does not establish a clear correlation with a healed gut.
CD and ulcerative colitis (UC) are two main forms of inflammatory bowel disease (IBD), which causes inflammation of the intestinal tract, as well as cramping, pain, bleeding and diarrhea. The sooner children are diagnosed, the more likely it is that it can be properly treated and that the symptoms can be controlled. Recently, a study demonstrated that the cases of CD in children tripled in the last 10 years, with researchers suggesting that the influence of antibiotics and junk food is a primary cause.
We are sorry that this post was not useful for you!
Let us improve this post!
Tell us how we can improve this post?